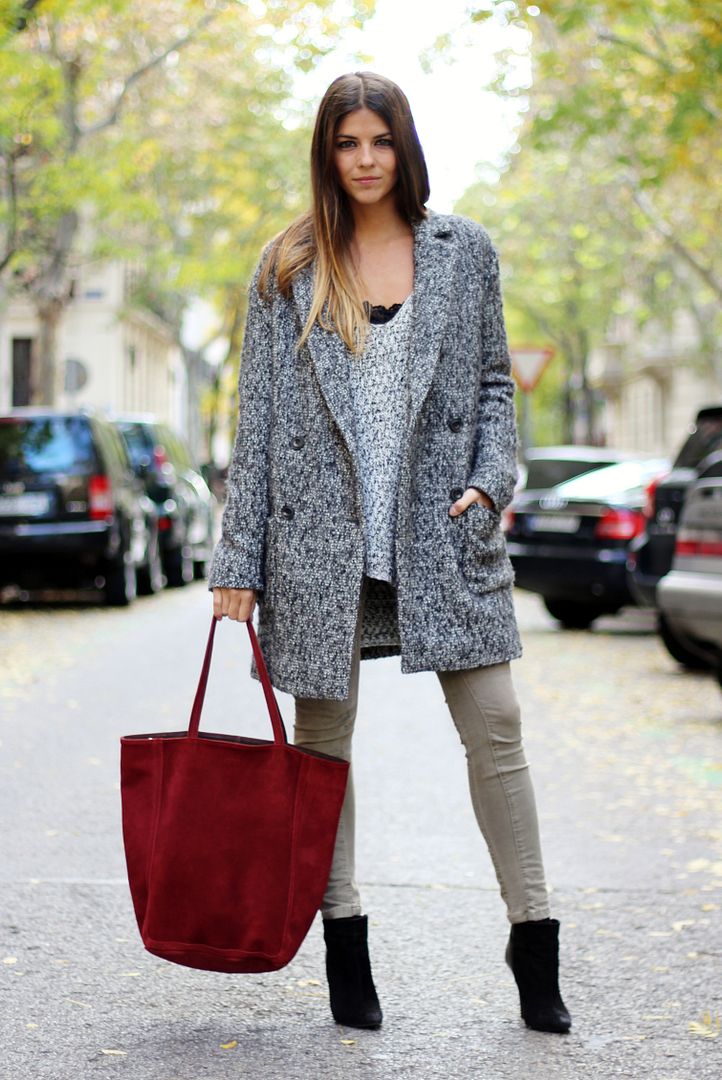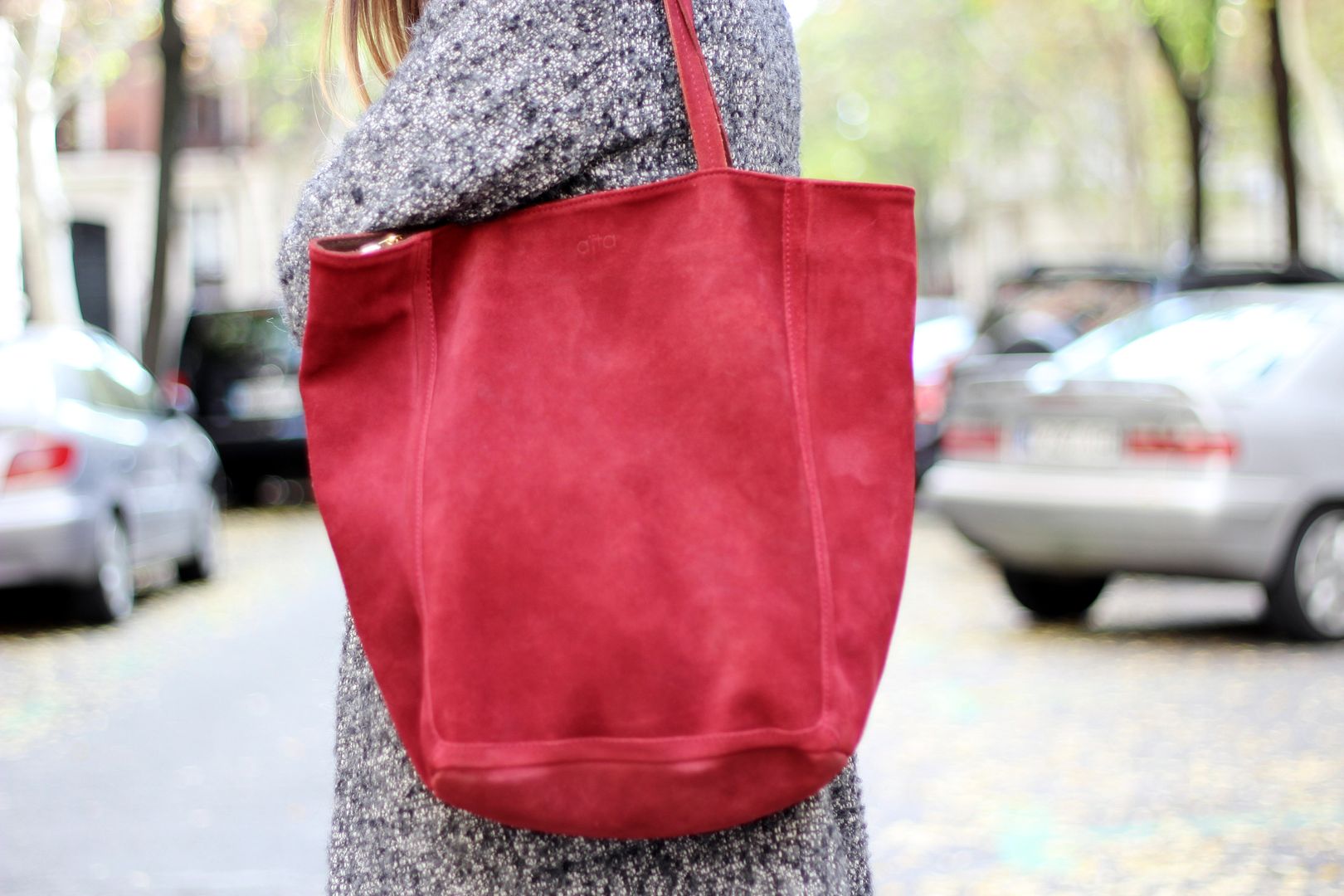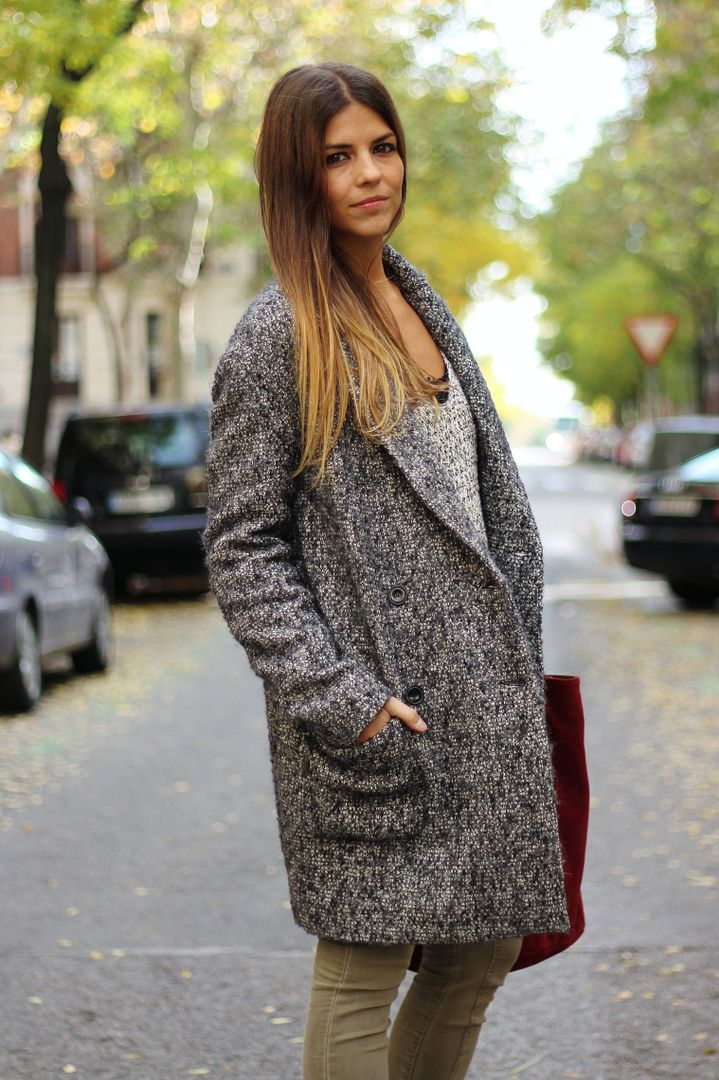 I´m super happy with the burgundy trend. I do love this color and not only to wear in my clothes, even in my complements. That´s why this shopping bag is perfect for me! It will give a winter color touch to all your outfits. The XL size and the tote style make it super trendy and chic. Is from a brand I love and a´ve shown here lots of times, aïta. The quiality is just mazing and the prices are incredible (they have lots of sales and promotions too). You already know quite well the rest of the outfit: my green skinnies, oversize knit sweater and black booties. The other new item is my awesome oversize coat. A glam clothe with a kind of «homeless» style that makes the outfit cool and stylish right away you wear it. Super warm and beautiful with a neutral color that matches with almost every look. The perfect partner was obviously a color splash so…a glass of wine, please!
THOUSANDS OF KISSES AND HAVE A GREAT WEEKEND!!!
Estoy súper contenta con la tendencia burgundy. Me alucina este color no solo para llevarlo en prendas, sino también en complementos. ¡Esa es la razón por la que mi nuevo shopping bag me parece perfecto! Aporta color al invierno rompiendo la monotonía de todos los outfits. El tamaño XL y el estilo «tote», sabéis que es ultra tendencia. Muy chic. Es de aïta, una marca que he sacado mil veces y que sabéis que adoro. No solo por sus preciosos diseños. También por la altísima calidad de sus productos y sus precios increíbles (ademas siempre suele tener promociones y rebajas). El resto del look ya lo conocéis de sobra: mis pitillos verdes, jersey oversize y botines negros. La otra novedad es mi maravilloso abrigo, también oversize y rollito «homeless». ¡Es lo último esta temporada! Hará  tu look estiloso en cuanto te lo enfundes. Muy muy calentito y en un color neutro que hace que puedas ponértelo prácticamente con todo. Su pareja perfecta era un toque de color, así que…¡un vaso de vino, por favor!
Por cierto, he contestado a vuestras preguntas en un comentario en el post de ayer 😉
Os deseo un feliz fin de semana, ¡MIL BESOS!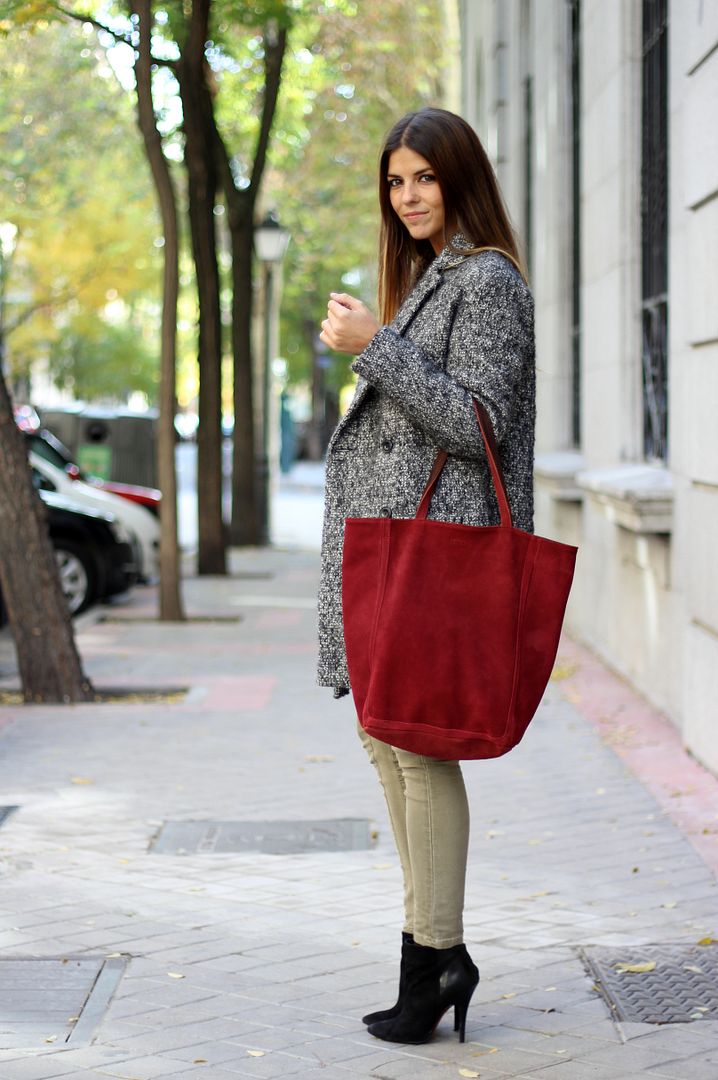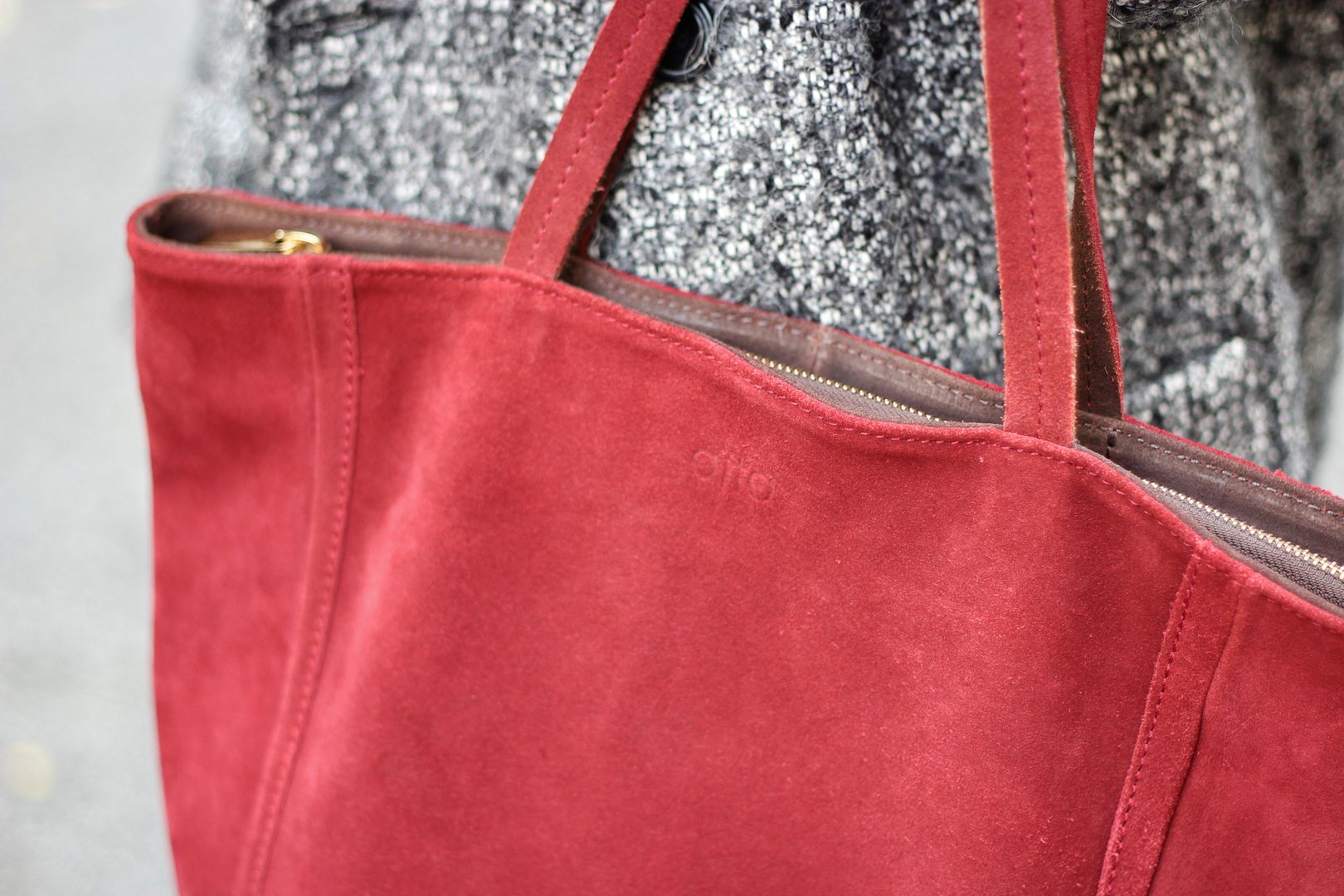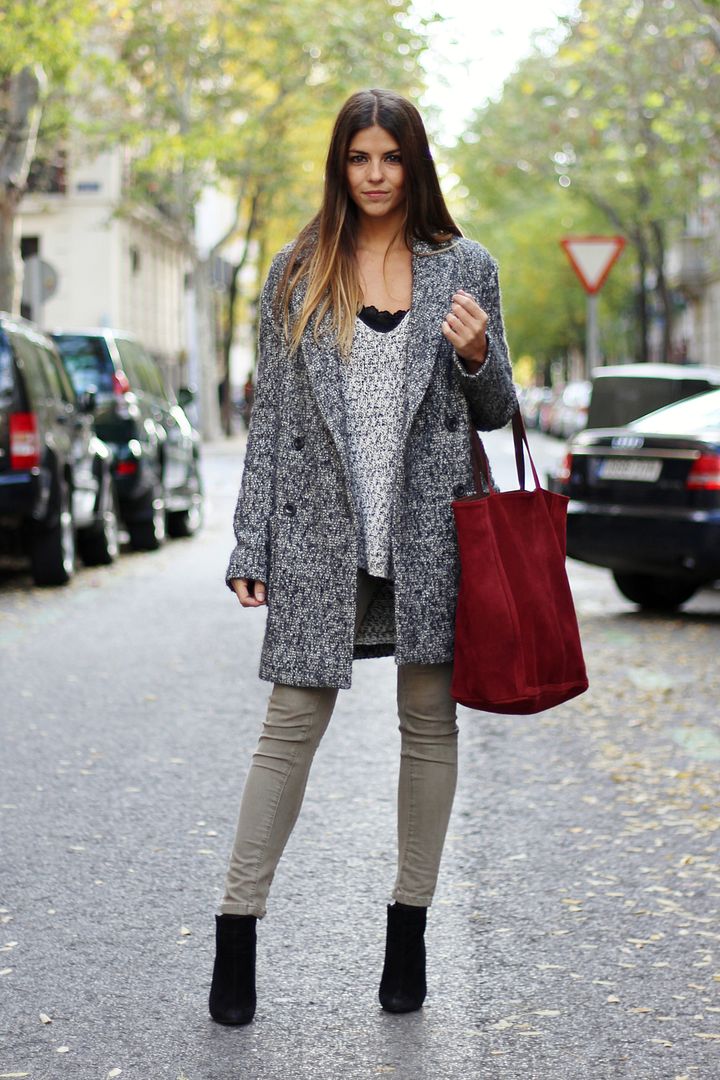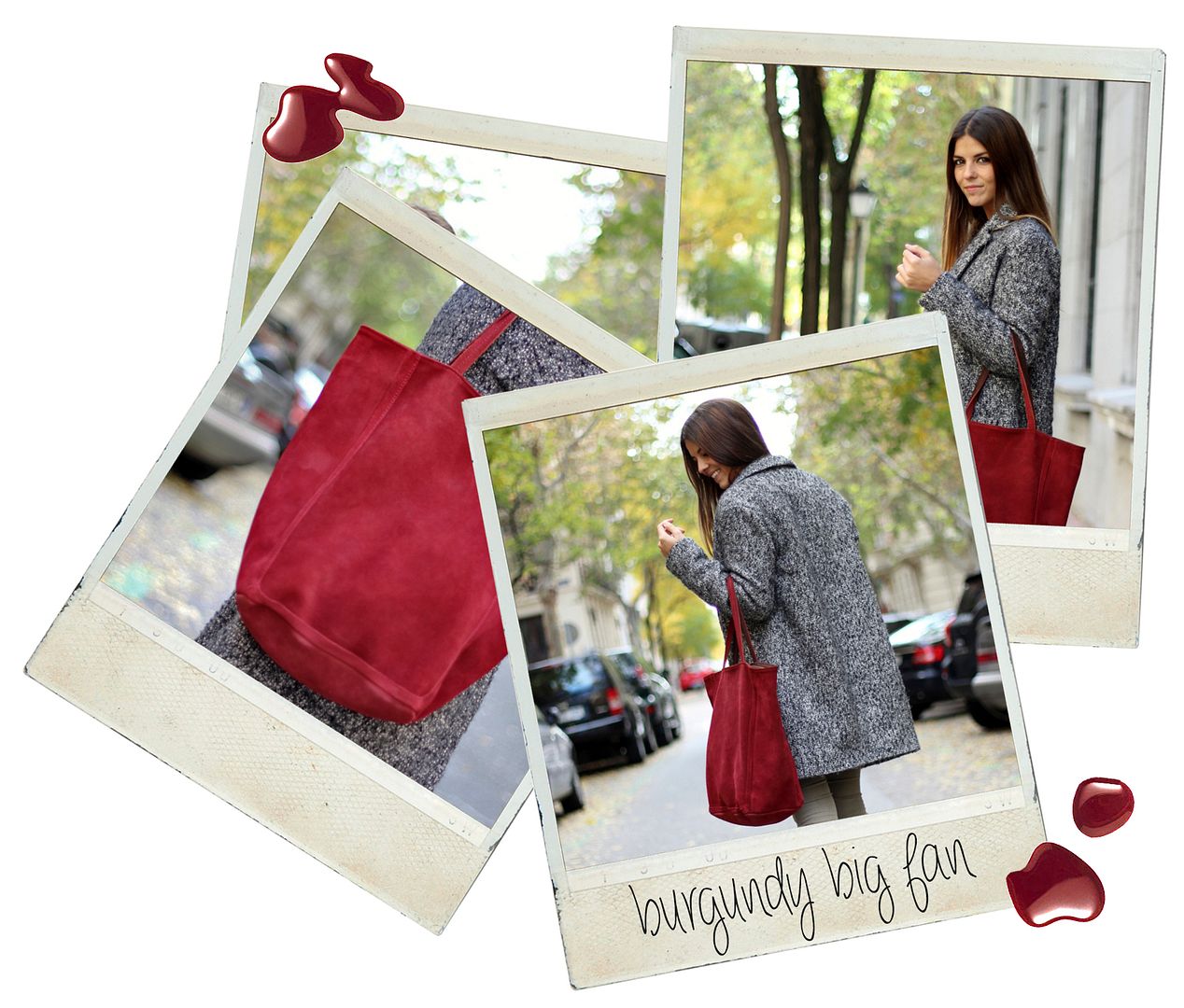 Abrigo/Coat: IKKS (AW 12)
Pantalones y jersey/Pants and sweater: Zara (AW 12)
Bolso/Bag: aïta (AW 12)
You might also like