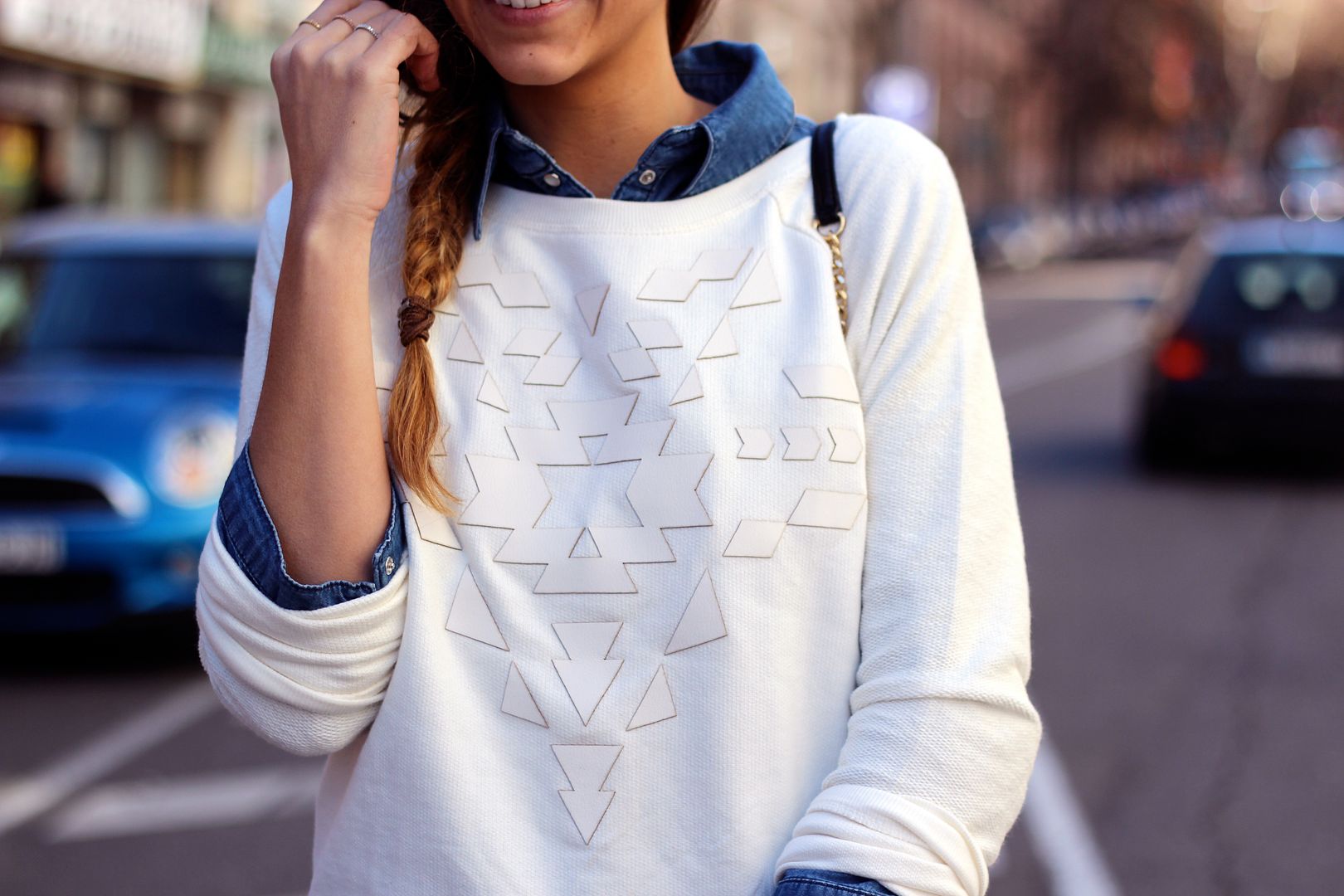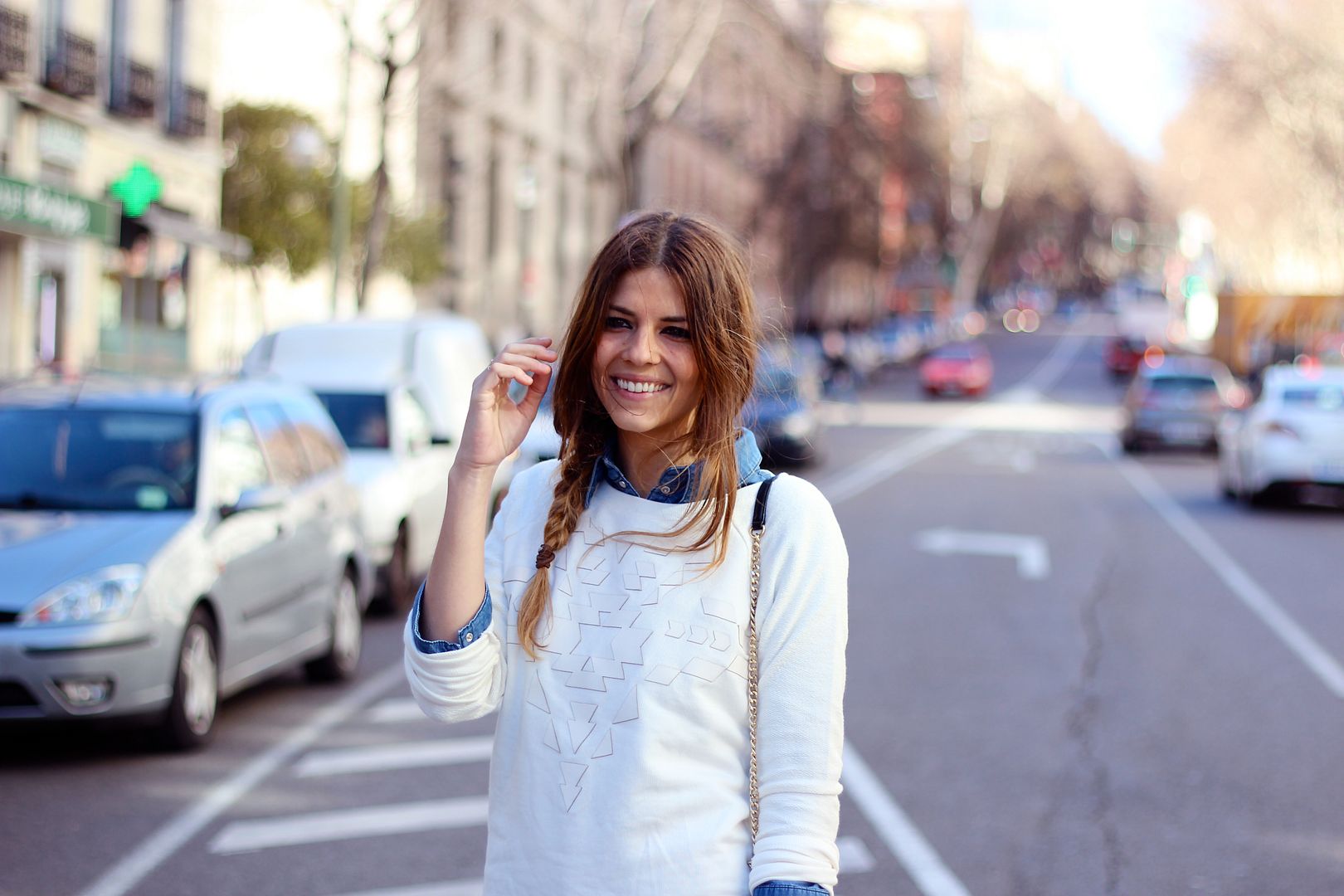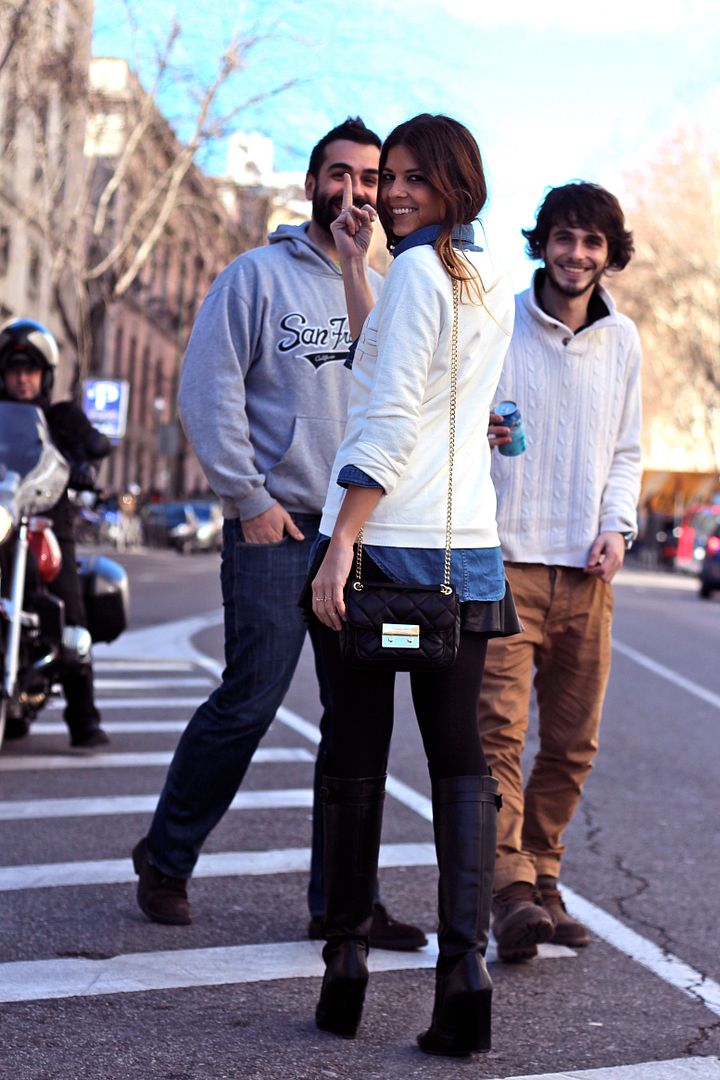 I´m not sure why, but this look has a girly smell. Maybe due to the braid or maybe due to the shirt with the sweatshirt. But the truth is that I felt like a teen wearing this outfit! The best thing about it is the materials mix, you know I love to play with them! In one of the pics you can see two intruders, they are my lovely brthers who decided to make me laugh during the shooting 😉
Have a great week start, thousands of kisses!!!
No estoy segura de por qué, pero este look tiene un aire de niña (no tan) buena. Puede ser por la trenza, por el efecto de la camisa con la sudadera o por la faldita con el volante…pero la verdad es que ¡me sentía como una adolescente llevando este look! Lo mejor para mi es la mezcla de texturas. Ya sabéis que me encanta experimentar con ellas…el cuero con el vaquero es un acierto seguro y si añadimos el algodón de la sudadera étnica, ¡el cocktail es perfecto!
En una de las fotos podéis ver dos espontáneos. Son mis dos «hermanitos» que para reírse un poco de mi, pasaron por detrás como quien no quiere la cosa…;)
Feliz comienzo de semana, ¡¡¡mil besos!!!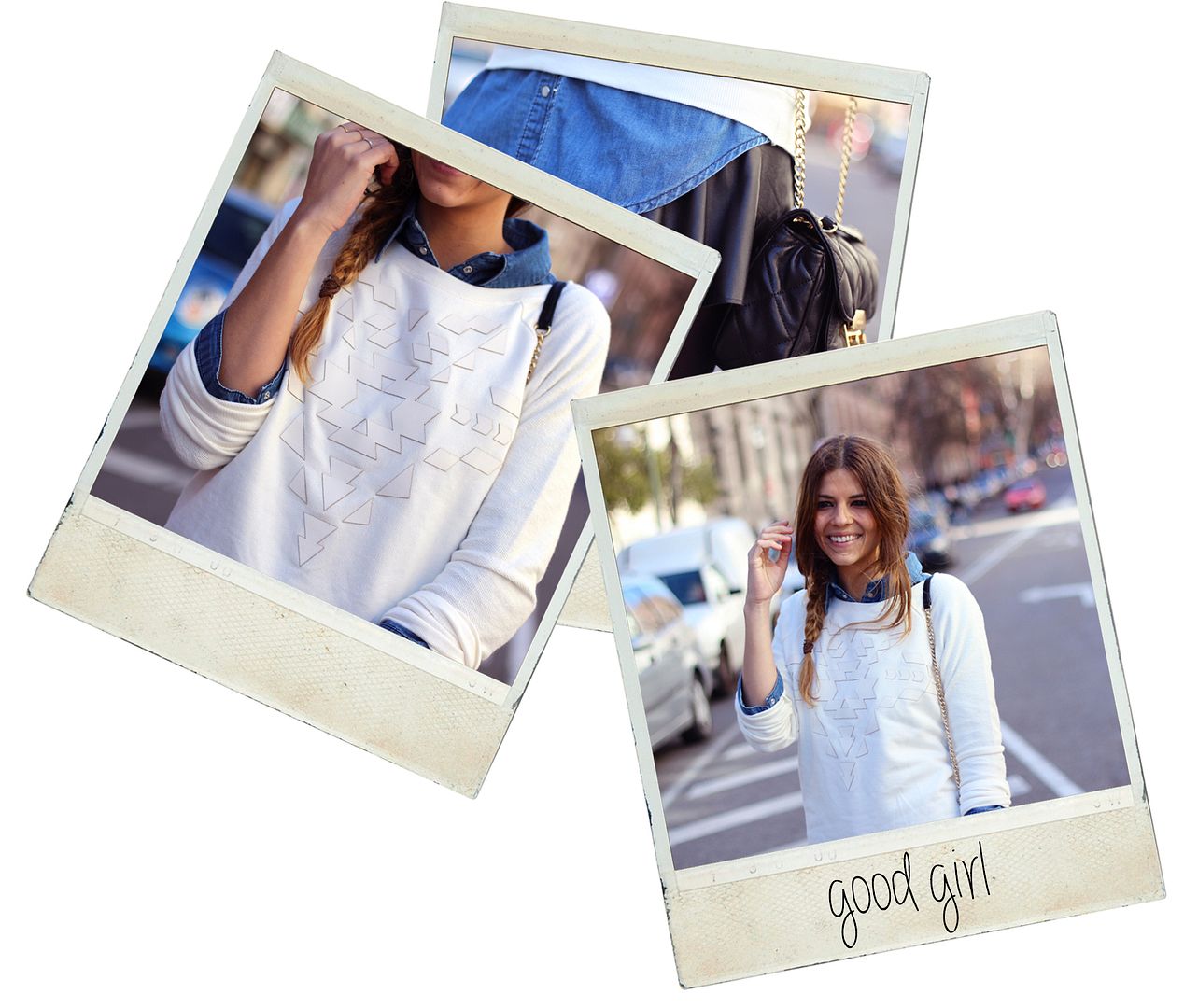 Sudadera/Sweatshirt: Bershka (SS 13)
Falda, camisa y botas/Skirt, shirt and boots: Zara (FW 12)
Bolso/Bag: Michael Kors
You might also like