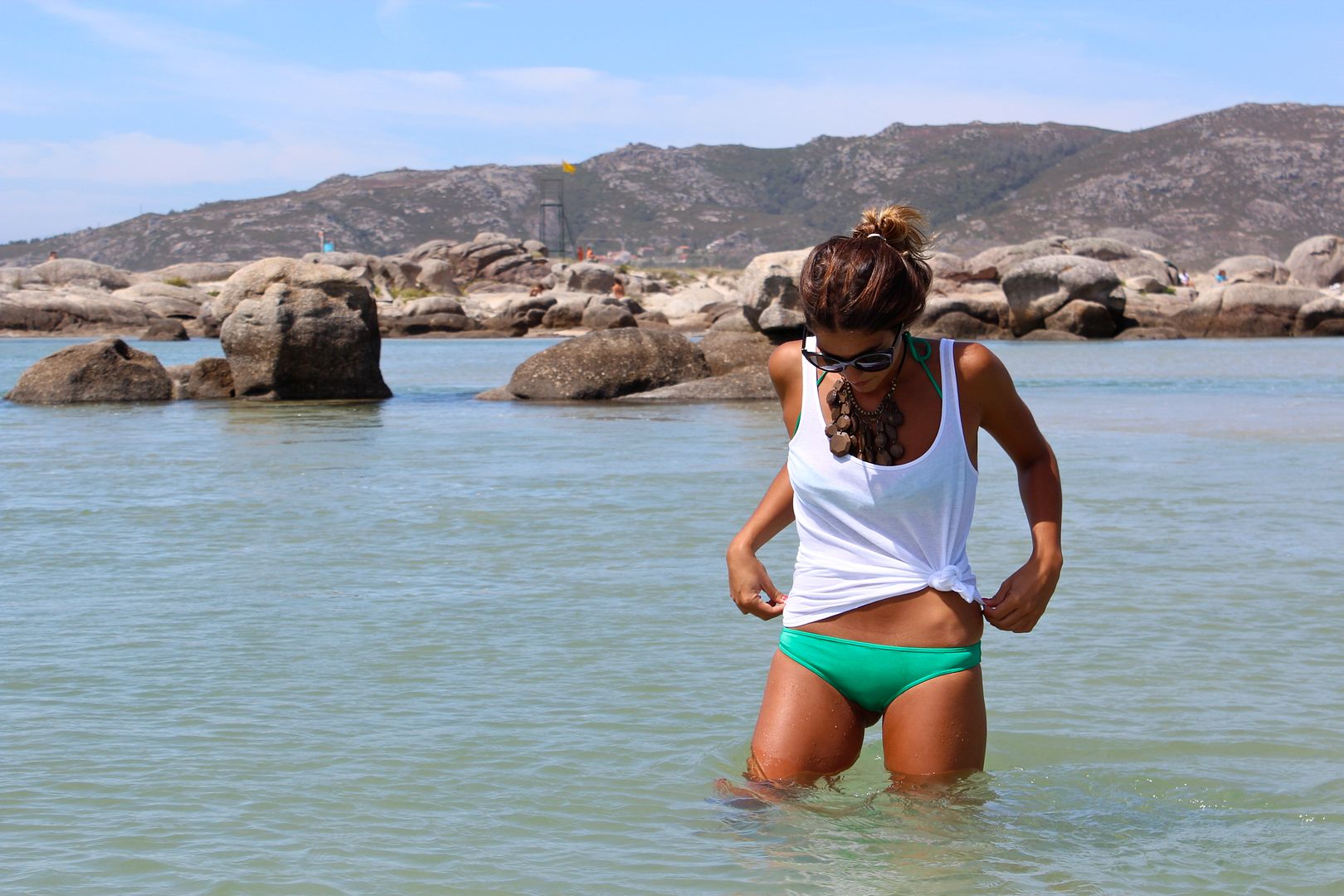 Bikini: Marinbe Design (SS 12)
Collar/Necklace: Blanco (Old)
These pics are from a place called Boca Do Río in Carnota Beach, it´s awesome! We had to cross a river to get to a desert small island. The transparent and amazing water, the white sand and the super green landscape make this beach one of my favorites places here in Galicia. The outfit was simple, ripped denim shorts (that I took off to cross the river), a knotted basic tee and huge wood necklace and my new green bikini with bow top.
THOUSANDS OF KISSES!
Estas fotos son en Boca Do Río en la playa de Carnota, ¡es increíble! Tuvimos que cruzar un río para llegar hasta una mini isla desierta preciosa. El increíble agua transparente, la finísima arena blanca y el paisaje verde de montaña hacen de esta playa una de mis preferidas en Galicia. El look era simple, shorts vaqueros rotos (que me quité para cruzar el río), camiseta básica anudada, enorme collar de madera y mi nuevo bikini verde con top con forma de lazo.
¡MIL BESOS!
You might also like