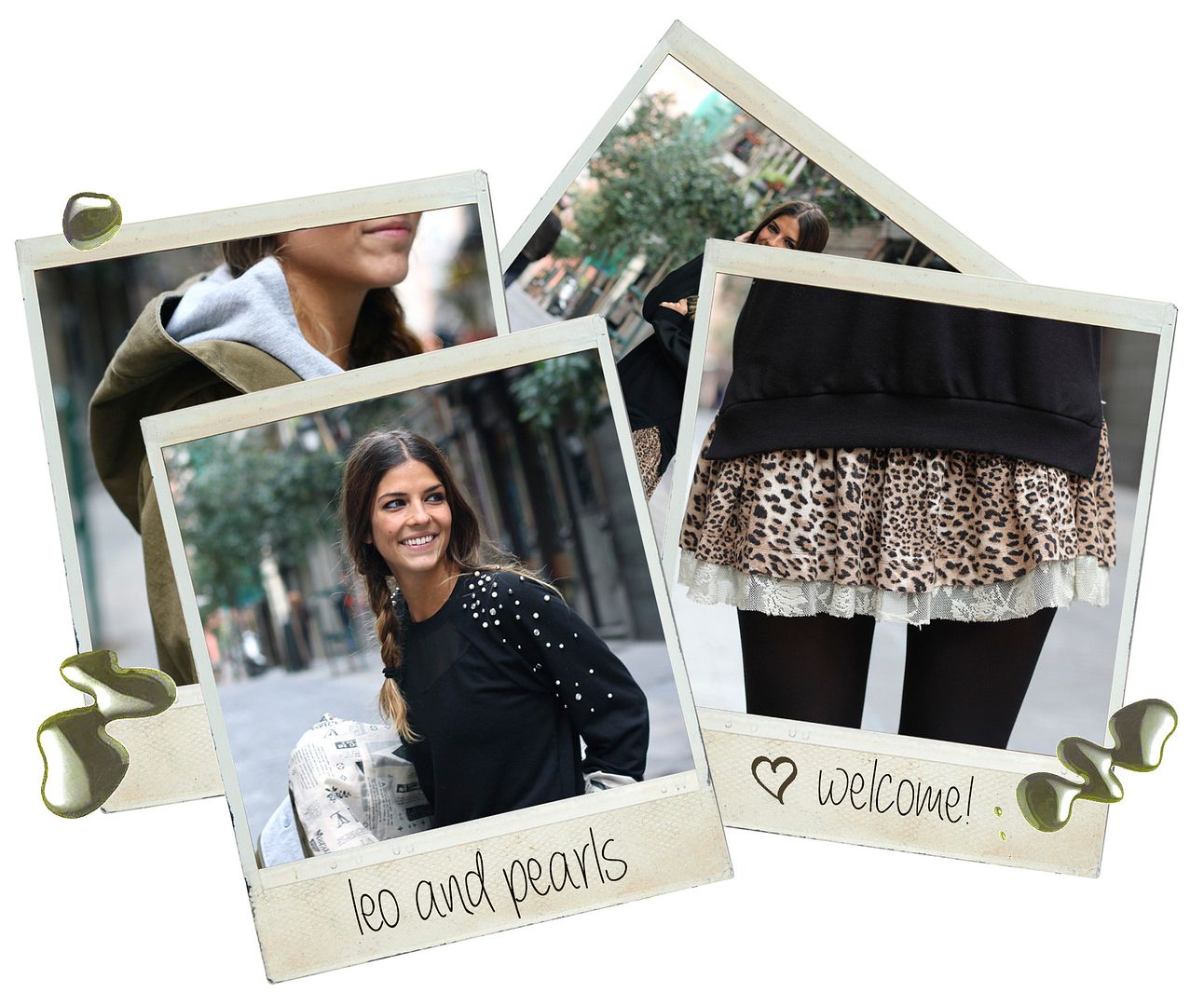 I really felt like being able to show you the new face of my blog. After a couple of weeks working on it, today it finally comes to light. As you can see, we've changed the whole design and appearence, making me feel the blog as something much more mine, but without losing its essence. That's the key. I'm starting a new stage in which I wanna share with you more apart from my looks. As usual, there will be a post with my outfits each day, but from now I will also show you many other things you've been asking me for. I've created a little menu where I will be publishing new posts clasified by theme, including some brand new I'm starting, such as video (tutorials), wellness (with secrets and some advices about diets and exercise), inspiration (street style, collages or my favourite trends…) and plenty of new stuff.
Tenía muchísimas ganas de poder enseñaros la nueva imagen de mi blog. Llevamos semanas trabajando en ello y hoy por fin puede salir a la luz. Como podéis ver, hemos cambiado todo el diseño y la estética; haciéndome sentir que es «más mío», pero sin perder la esencia. Esa es la clave. Hoy empiezo una etapa en la que quiero ofreceros más cosas aparte de mis looks. Como siempre habrá post con mis outfits pero además empezaré a enseñaros más cosas que hace tiempo que muchas me pedís que haga. Como véis, he incluído un pequeño menú donde se irán guardando los post por temas; incluyendo algunos nuevos que empezaré a hacer como vídeo (incluyendo tutoriales), bienestar (con trucos y consejos de alimentación y ejercicio), inspiraciones (compartiré mis fotos de street style, collages y post con mis tendencias preferidas…) y muchas otras cosas más.
IT'S IMPORTANT FOR YOU TO CHANGE THE LINK OF YOUR BLOGROLL AND OF YOUR FAVS MENU IN YOUR COMPUTER BY THE NEW SITE WWW.trendy-taste.com THAT WAY, YOU'LL KEEP ON FOLLOWING ALL MY LOOKS AND UPDATES, 'CAUSE MY BLOG IN FASHIONSALADE IS NOT WORKING ANY MORE.
ES IMPORTANTE QUE CAMBIÉIS EL LINK DE VUESTROS BLOGROLL O MENÚ DE FAVORITOS EN EL ORDENADOR POR LA NUEVA DIRECCIÓN WWW.trendy-taste.com ASÍ PODRÉIS SEGUIR VIENDO TODOS LOS LOOKS Y ACTUALIZACIONES, PORQUE MI BLOG EN FASHION SALADE DEJA DE FUNCIONAR.
I wanna thank you for all the support and affection you always give me, because that's the reason why I can be living this and making my dream come true. Thank you for each visit, each comment and each compliment. I really want to keep on being with you, hope you enjoy it.
THOUSANDS OF KISSES!!!
Os quiero agradecer todo el apoyo y cariño que me habéis dado y me dais, porque gracias a vosotros puedo estar viviendo esto que para mi es un sueño. Gracias por cada visita, cada comentario y cada gesto. Espero seguir viendoos por aquí, espero que os guste.
¡MIL BESOS!
To see the look, you can click the image or the «Click to see more» button
Para ver el look podéis pinchar en la Polaroid o en el botón «Click to see more»