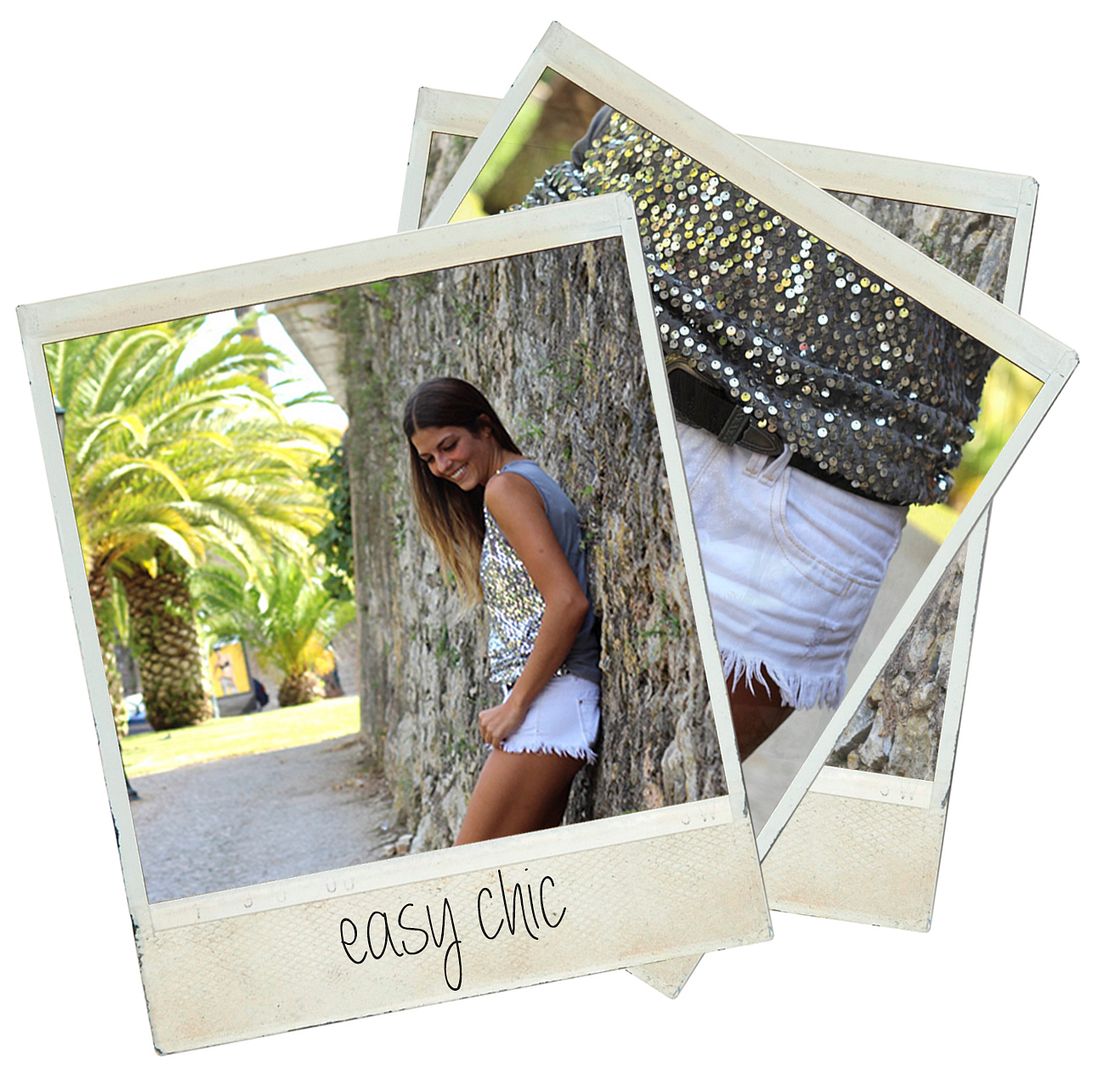 Here you have one of my last outfits in Cascais, where it still is summer! To have a walk aroud the city and have a beer in the most amazing rooftop I´ve ever been (I´ll show you some pics in another post) I choose another comfy sport chic look. Love the contrast of the paillettes top with the sneakers!
Have a great sunday, THOUSANDS OF KISSES!
Este es uno de mis últimos looks por Cascais, ¡donde todavía sigue siendo verano! Para dar un paseo y tomar una cerveza en la terraza más chula que he estado en mucho tiempo (os enseñaré fotos en otro post, merece la pena) elegí otro look sport chic muy cómodo. Me encanta elñ mix del top de lentejuelas con las zapatillas. Ahora, ya de vuelta a Madrid y al otoño y la lluvia, en vez de shorts blancos elegiría un legging de cuero o un pitillo vaquero para conseguir un look muy parecido.
Feliz domingo. ¡MIL BESOS!
Tee: Queens Wardrobe (AW 12)
Shorts: Zara (SS 12)
Belt: H&M (AW 12)
Zapatillas/Sneakers: Steve Madden (SS 12)