Today I would like to share with you the possibility to win 500€ for shopping at Girissima. It is fun and easy! You only have to pick your favourite 6 pieces of Girissima.com and create a list on Fashiolista. Here you have my SALES PICK, my special selection for the contest among the great items in Girissima.
Hoy quiero compartir con vosotras la posibilidad de ganar 500€ para comprar en Girissima. ¡Es fácil y muy divertido! Solo tienes que escoger tus 6 prendas preferidas en Girissima.com y crear una lista con ellas en Fashiolista. Aquí tenéis mi SALES PICK, mi selección especial de rebajas que he aprovechado para participar en el concurso.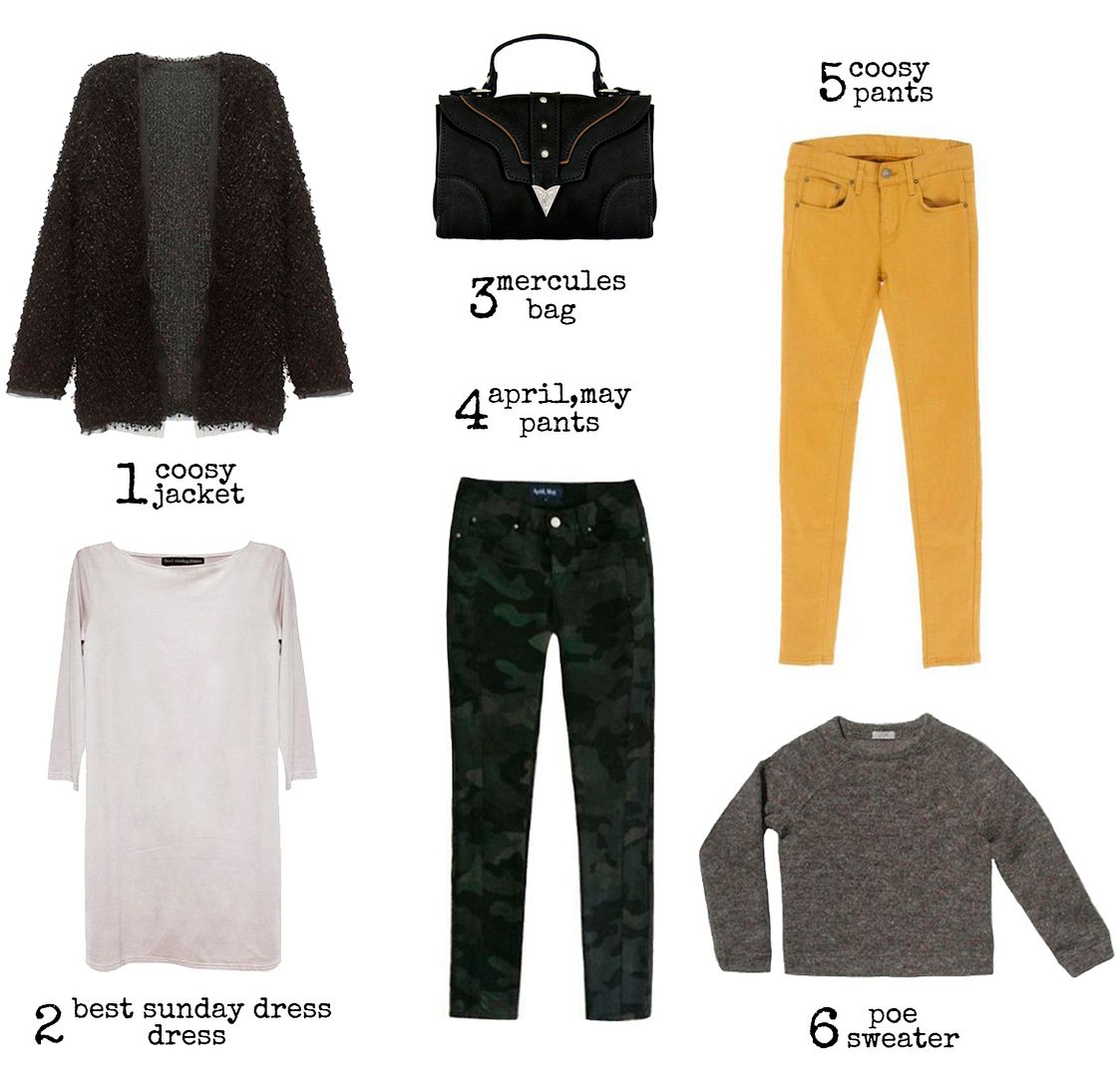 1.- Coosy Jacket 2.- Best Sunday Dress 3.- Mercules Bag 4.-April, May 5.-Coosy Pants 6.-Poe Sweater
Participate it´s as simple as enter HERE and follow the instructions. You only have to become a facebook fan of Girissima, create your list at Fashiolista and cross your fingers! The contest ends today…so come on! Do it now 😉 Don´t mis this opportunity to renew your wardrobe for the next season with the last trends in Girissima.com Here you have some screen captions of the steps I´ve follow to participate.
Good luck!
Participar es tan sencillo como entrar AQUÍ y seguir las instrucciones. Solo tienes que hacerte fan de Girissima en Facebook, crear tu lista en Fashiolista entre todas las prendas chulas que tiene Girissima y cruzar los dedos. El concurso termina hoy, ¡así que date prisa! No pierdas la oportunidad de ganar 500€ en compras para renovar tu armario y hacerte con las mejores tendencias para la próxima temporada en Girissima.com Os dejo aquí también algunas capturas de pantallas de los pasos que seguí yo para participar.
¡Mucha suerte!
You might also like