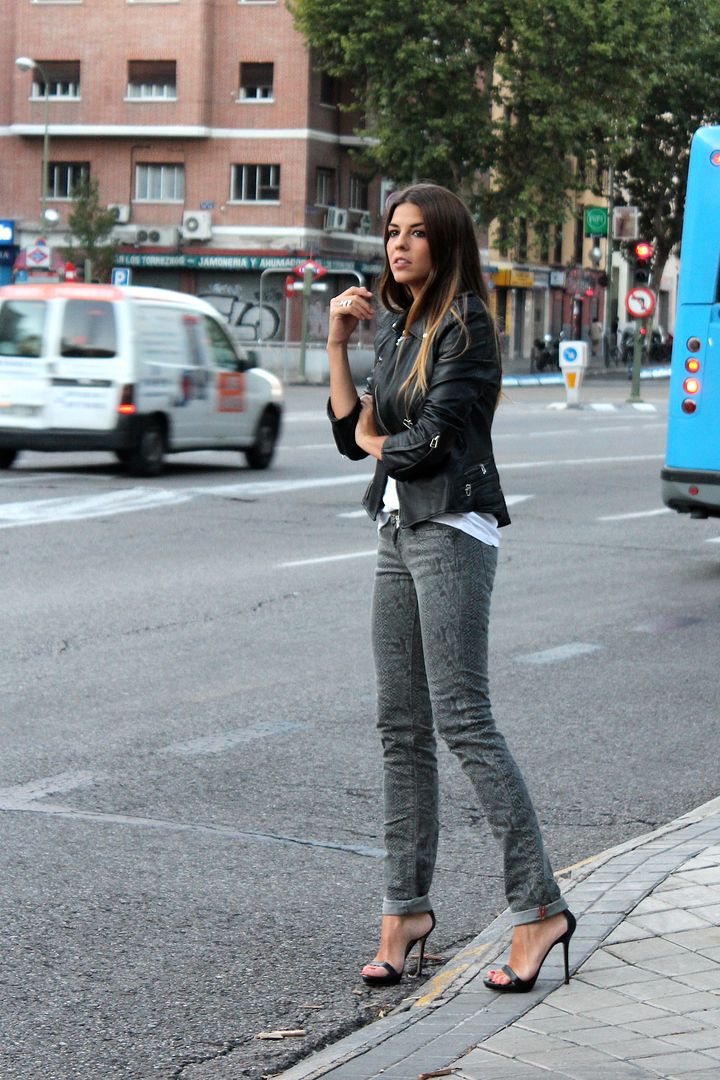 Cazadora/Jacket: Queens Wardrobe 
Collar/Necklace, Camiseta/Tee: H&M (New)
Sandalias/Sandals: Zara (SS 12)
Jeans: SoJeans (New)
As everybody I´m a big fan of jeans. Either for going out or just for an everyday look, you can get an stylish and cool look. That´s why I love SoJeans, because you can find there hundreds of the best jeans brands around the world. Even brands that here in Spain are dfficult to find in stores. My new skinny grey snake jeans are my last purchase and I love them. In a perfect color and style, they rock! Love this weather, when you can mix jackets with sandals because it still warm. The fluo glam necklace brokes all the outfit and gives the key to a perfect outfit, great purchase too!
THOUSANDS OF KISSES!
Igual que todo el mundo, soy muy fan de los vaqueros. Ya sea para salir o para un look de diario, puedes conseguir siempre un outfit estiloso y cool. Esa es la razón por la que adoro SoJeans (ya os he hablado varias veces de la web), donde puedes encntrar cientos de las mejores marcas de todo el mundo, incluso algunas que son muy difíciles de encontrar en España. Mis nuevos pitillos grises con print de serpiente son mi última adquisición y me vuelven loca. En un color y hechura perfectos, ¡son la caña! Además me encanta en este tiempo, en el que todavía hace calor, y puedes mezclar una chupa de cuero con unas sandalias. El collar flúor rompe todo el look y le da la clave para hacerlo perfecto, ¡gran adquisición también!
¡MIL BESOS!