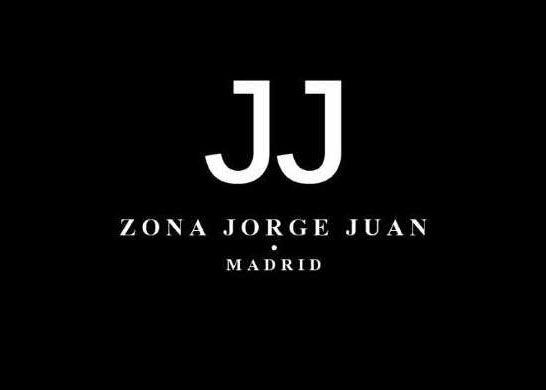 Last thursday I had the perfect plan for an afterwork: some shopping in 3 of the best shops in Madrid and a fantastic and delicious dinner at a super cool restaurant. Of course, all of that in the best zone of Madrid to go shopping and eat/drink, Jorge Juan. In the heart of the city, there are the coolest and most luxury places and shops. I do recommend you a visit!
El jueves pasado tuve el plan perfecto para un «afterwork»: algo de shopping en 3 de las mejores tiendas de Madrid y una fantástica y deliciosa cena en un restaurante súper cool. Por supuesto, todo ello en la mejor zona de Madrid para ir de compras y a cenar o tomar algo, Jorge Juan. En el corazón de la capital, encontraréis los más chulos y lujosos locales. ¡Os recomiendo una visita!
We started at Delitto e Castigo, a luxury boutique with so special clothes from the most important and cool designers around the world such as Desquared2 and Marc Jacobs. The only bad thing was I couldn´t buy anything from it, so expensive to me! Maybe in the feature (I do hope so!!!).
Empezamos en Delitto e Castigo, una lujosa boutique con una increíble selección de prendas de los más importantes diseñadores del mundo como Desquared2 o Marc Jacobs. Lo único malo es que no pude comprar nada allí, ¡inaccesible para mi! Quizá en un futuro…( ¡¡ojalá!! ) De todas formas, merece la pena la visita aunque sólo sea por ver esas maravillas en vivo y de cerca.
After that we wnt to a shop i didn´t know, Aspesi. The truth is that in my opinion is one of the most beautiful and original shops I have been. The decoration, and the clothes are so special. I loved a corner in the shop with awesome natural flowers and the different decoration inside the shop. Three absulotly different styles in the same shop, acording to the collection or items.
Después fuimos a una tienda que yo no conocía, Aspesi. La verdad es que en mi opinión es una de las tiendas más bonitas y originales que he visto. La decoración y la ropa son muy especiales. Me encantó un rincóncito de la tienda con unas preciosas flores naturales y los diferenciados ambientes dentro de la tienda. La decoración cambia totalmente de una sala a otra, según las prendas o colecciones.
Then we visited Anglomanía. So british, so stylish, so cool! It smells like red buses and black cabs. A unique and high quality style clothes of international brands around the world (not only british). Apart from the beatiful and cool colthes of the collection (man and woman by the way) I enjoyed so much the tailoring corner. I learned a lot of the last trends in ceremony and protocol, with a different and fashion point of view. So recomendable!!
Más tarde fuimos a Anglomanía. Muy british, muy estilosa, ¡¡muy cool!! Olía a autobuses rojos y taxis negros. Una selección única y de alta calidad de las marcas más trendy a nivel internacional (no solo inglesas). Aparte de la ropa tan chula que tienen (hombre y mujer por cierto, que yo no lo sabía), disfruté mucho de la parte de ceremonia. Aprendí muchísimo sobre la confección y últimas tendencias en trajes, chaqués, chalecos…También sobre el protocolo al respecto, siempre desde un punto de vista moderno y diferente. ¡Muy muy recomendable!
After all, we went to Sula. I don´t know if it was better the place, the food or the mager of the restaurant! It is an awesome restaurant where you can go to have a drink and something to eat in an informal way or to have a special dinner or lunch. With a menu with the best products and food you could imagine and a super cool decoration (it wins a prize of best decoration restaurant) and staff is a perfect place to enjoy and relax afterwork (and obviously during the weekend too!). We could taste the best ham of the world (called Joselito) while we have a cup of Moet Chandon; an awesome, delicious and luxury combination! The truth is that we had a super plentiful dinner and taste lots of different plates and tapas such as paella (believe me please, one of the best i have ever tasted), a delicious salmorejo, incredible Iberian products, salmon, foie, leek cream, awesome brava souce potatoes…and after all of that, my favourites… Chocolate brownies and truffle!!! As you could imagine, that night i couldn´t sleep on my stomach… 😉 I want to thank Sergio (the Sula bussines manager) very very much for the fantastic dinner we had and for be so kind, friendly and super atenttive with us! I´m wondering to come back, probably this weekend!!
At last, I send from here a huge kiss to Paula (from My Peeptoes) and Carolina & Cristina ( from Guía de Estilo), For make so funny the journey!
Para terminar fuimos a Sula. No se si era mejor el local, la comida o el gerente del restaurante. Es un increíble lugar donde puedes ir a tomar algo después del trabajo, de pinchos en plan informal, a celebrar una ocasión especial…¡vale para todo! Con una carta de altísimo nivel elaborada con los mejores productos del mundo y una decoración impresionante (de hecho ganó un premio de decoración), es el lugar perferco para disfrutar y relajarte un día después del trabajo o pasarlo en grande durante el fin de semana. Pudimos probar el que es considerado como el mejor jamón del mundo (llamado Joselito) acompañado de una copa (o varias más bien 😉 ) de Moet Chandon; una combinación absolutamente deliciosa y ¡de lujo! La verdad es que disfrutamos de una cena alucinante, probando una degustación de platos y tapas como paella (creedme por favor, de las mejores que he probado nunca), un delicioso salmorejo, unos platos de ibéricos a otro nivel, pinchos de salmón, foie, unas riquísimas patatas bravas y croquetas y, después de todo eso, ¡¡mis favoritos!! Unos brownies y trufas de chocolate que se te cae la baba…Como os podréis imaginar, esa noche tuve que dormir boca arriba 😉 Me gustaría agradecer enormemente a Sergio (el gerente de Sula)  la fantástica cena que disfrutamos y, sobre todo, el ser tan amable y encantador y tratarnos como auténticas princesas. ¡Estoy deseando volver! De hecho iba a ir ayer pero al final no pude, ¡probablemente este fin de semana!
POR ÚLTIMO, QUIERO MANDAR UN BESO ENORME A PAULA (DE MY PEEPTOES), A CAROLINA Y CRISTINA ( DE GUÍA DE ESTILO), A LA ASOCIACIÓN DE COMERCIANTES DE LA ZONA JORGE JUAN (FORMADA POR MÁS DE 30 EMPRESAS DE MODA Y RESTAURACIÓN) Y A LA AGENCIA QUIDQUID POR HACERME PASAR UNA TARDE SÚPER DIVERTIDA.
ESPERO QUE OS HAYA GUSTADO EL PLAN QUE OS PROPONGO…

¡MIL BESOS!