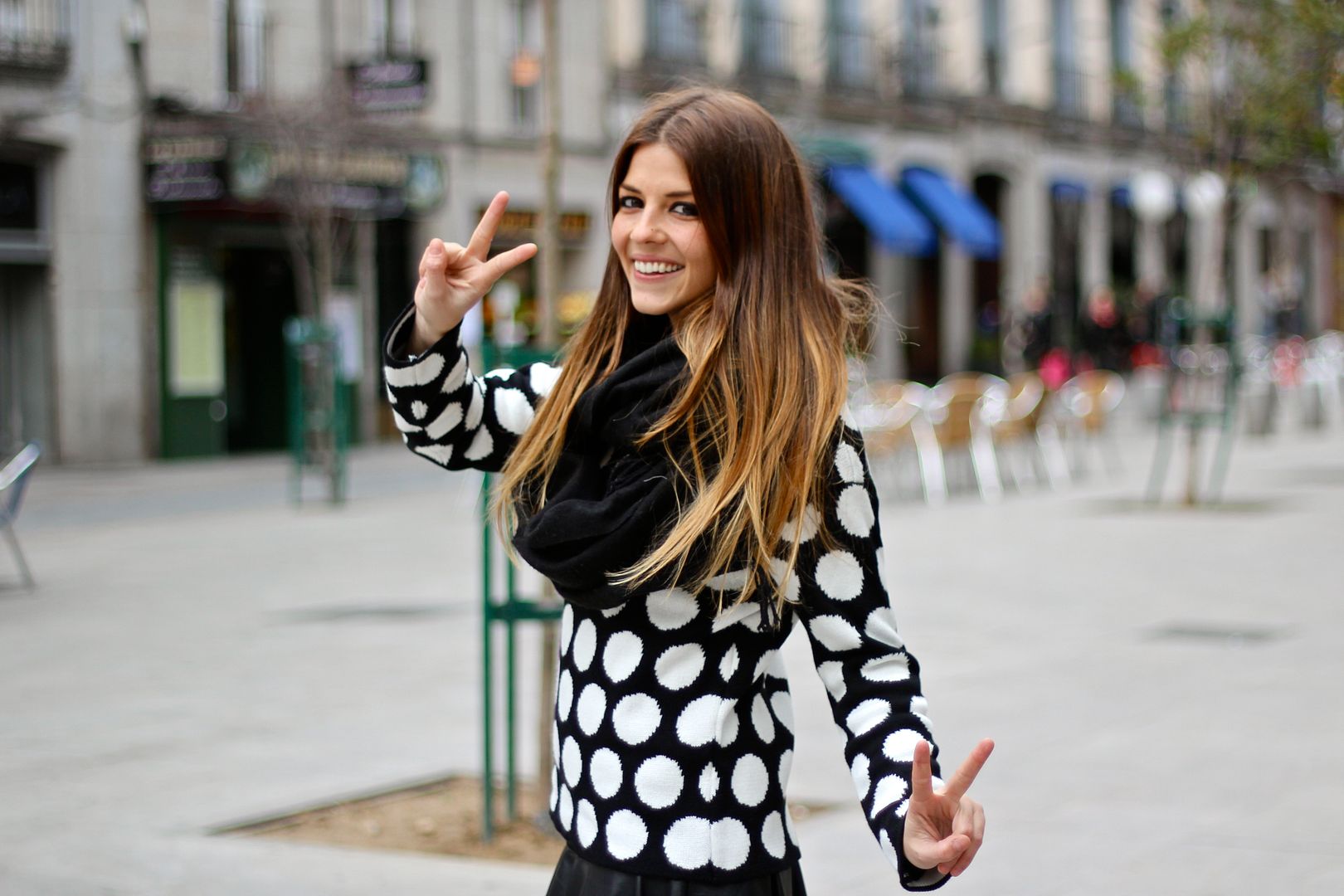 Yesterday in Madrid we could feel the cold again! Just after taking these pics it started snowing and found it so funny because of my sweater print. It seemed like snowflakes were taking my jumper and staying on it 😉 Apart from this, I think my new sweater is cool and flattering. In the middle of the black&white fever, the dots print is a great alternative to the stripes trend. Cozy and original, this jumper is going to be one of my key pieces this season.
The trench gives a perfect bright color touch that matches really great with the spotted sweater, leather skirt and high boots.
Hope you like it, ¡thousands of kisses!
Ayer en Madrid volvimos a sentir el frío en nuestros huesos. Justo después de hacer estas fotos empezó a nevar y me pareció de lo más gracioso. ¡Parecía que los copos se quedaban pegados a mi jersey! Aparte de esto, creo que mi nueva adquisición no puede ser más chula. Este jersey negro con maxi lunares blancos es una buena alternativa a las rayas en medio de la fiebre black&white que nos invade. Otra manera divertida de llevar esta tendencia, creo que va a ser una de mis prendas estrella durante la próxima temporada. La gabardina de un toque de color a todo el look y queda genial con el jersey de lunares, la faldita de cuero y las botas altas.
Además, hoy os quiero invitar a que escuchéis el programa «Cope Chic». Estoy muy ilusionada porque me han invitado a pasar un ratito con ellos y podréis escucharlo a través COPE.ES. ¡Qué guay!
Que tengáis un feliz día, ¡mil besos!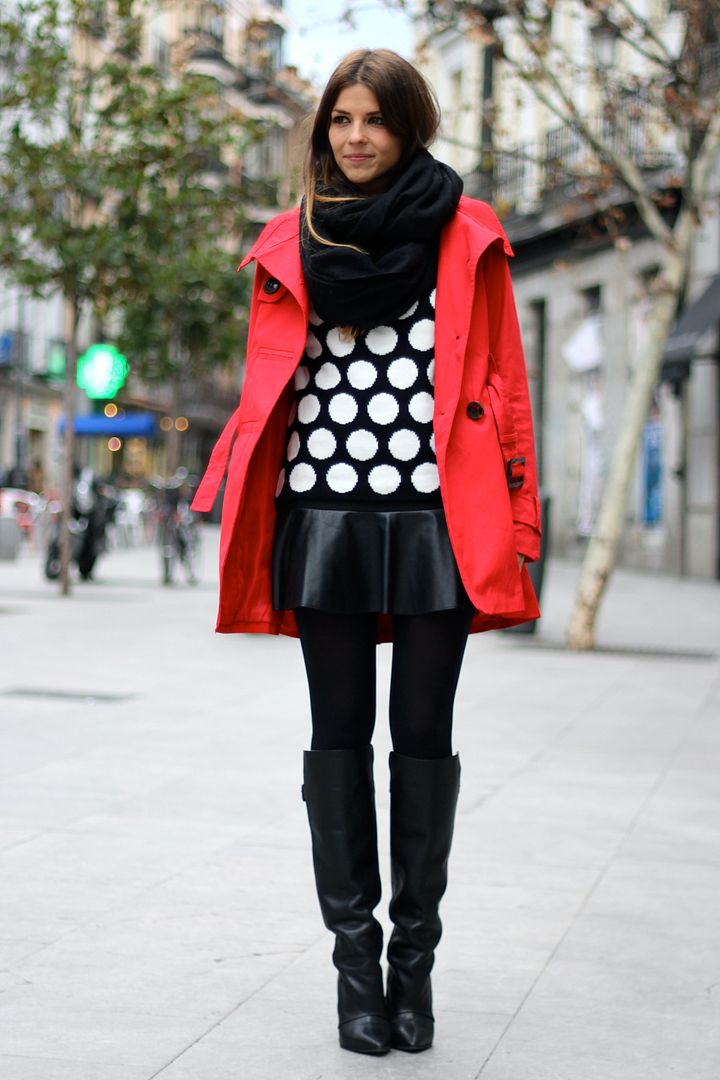 Jersey/Sweater: Asos 
Resto del look/Rest of the look: Zara (FW 12)
You might also like