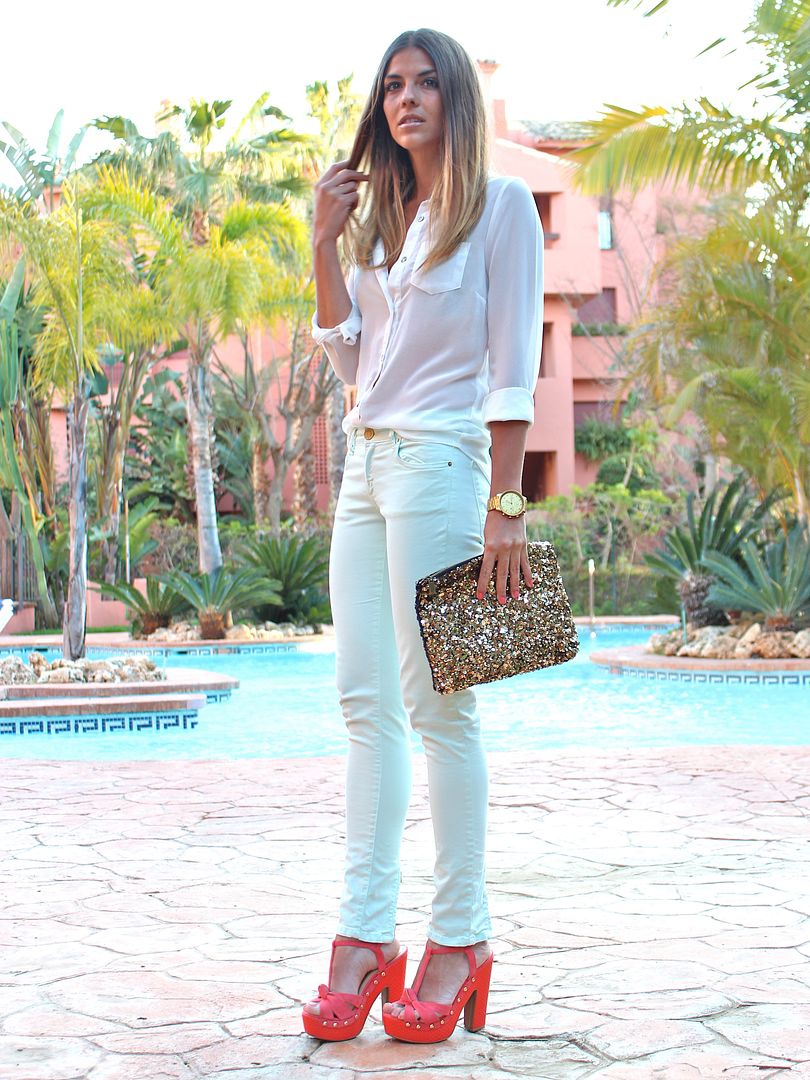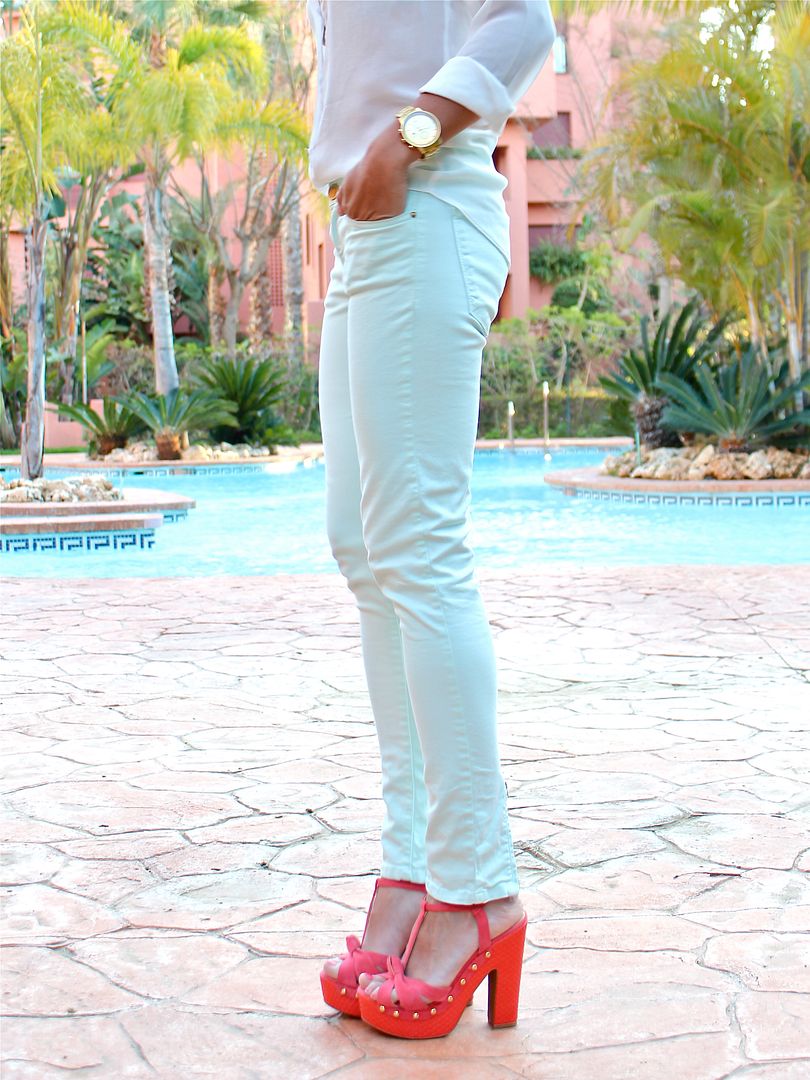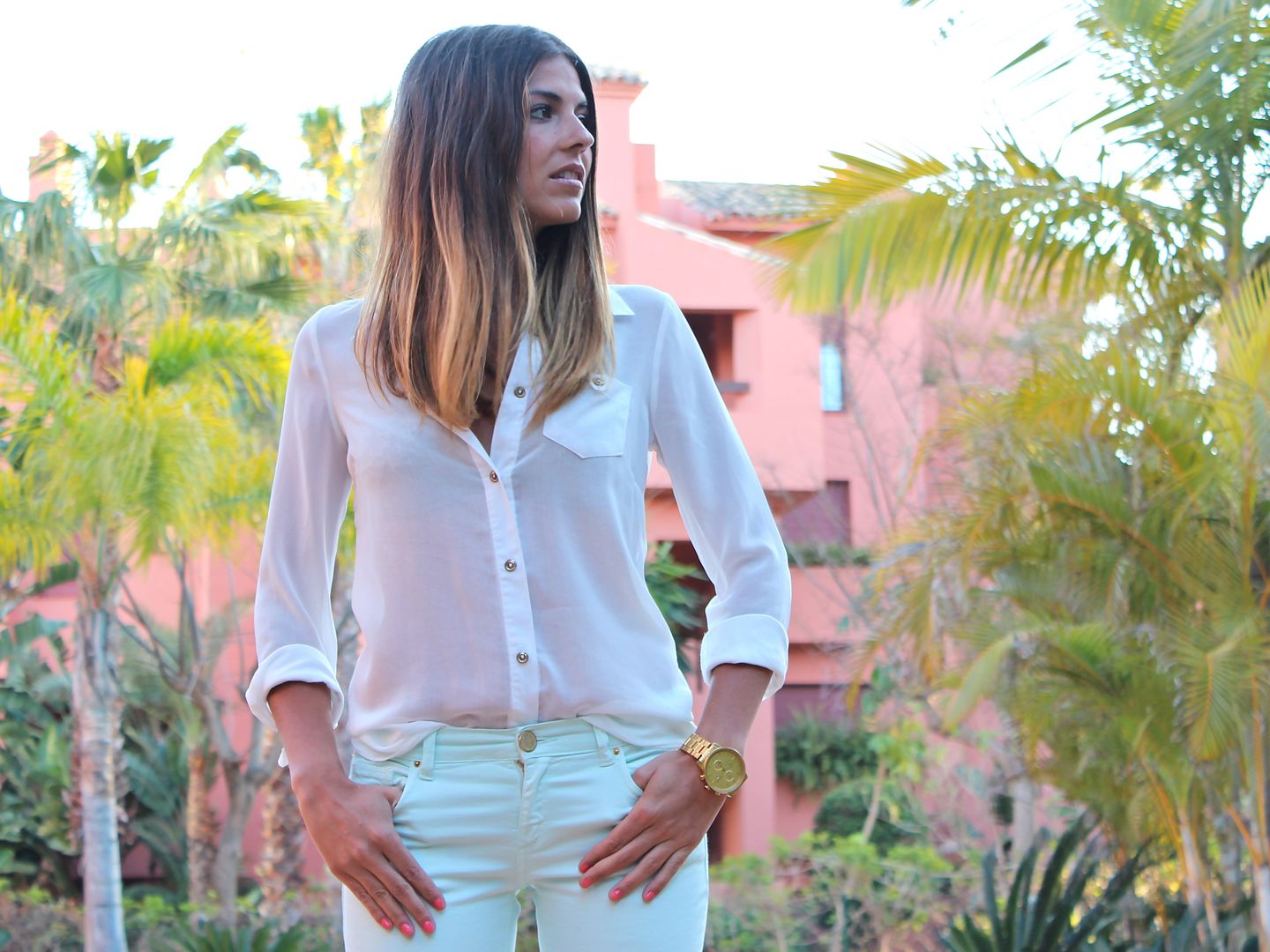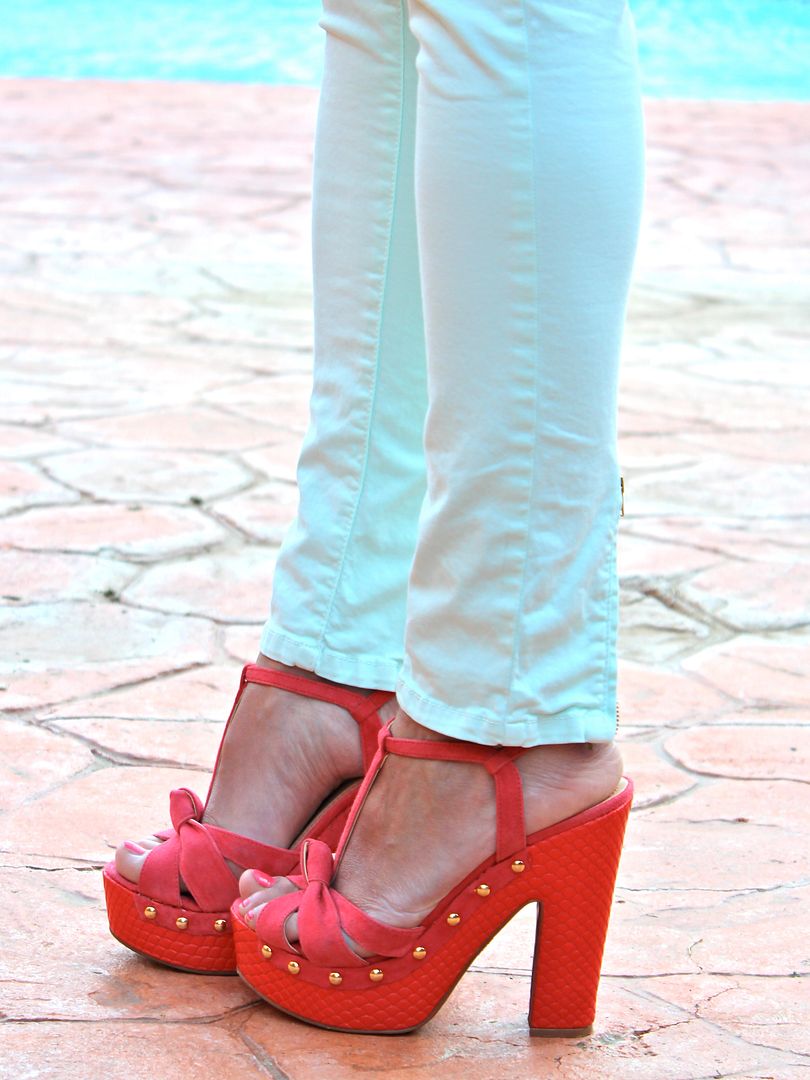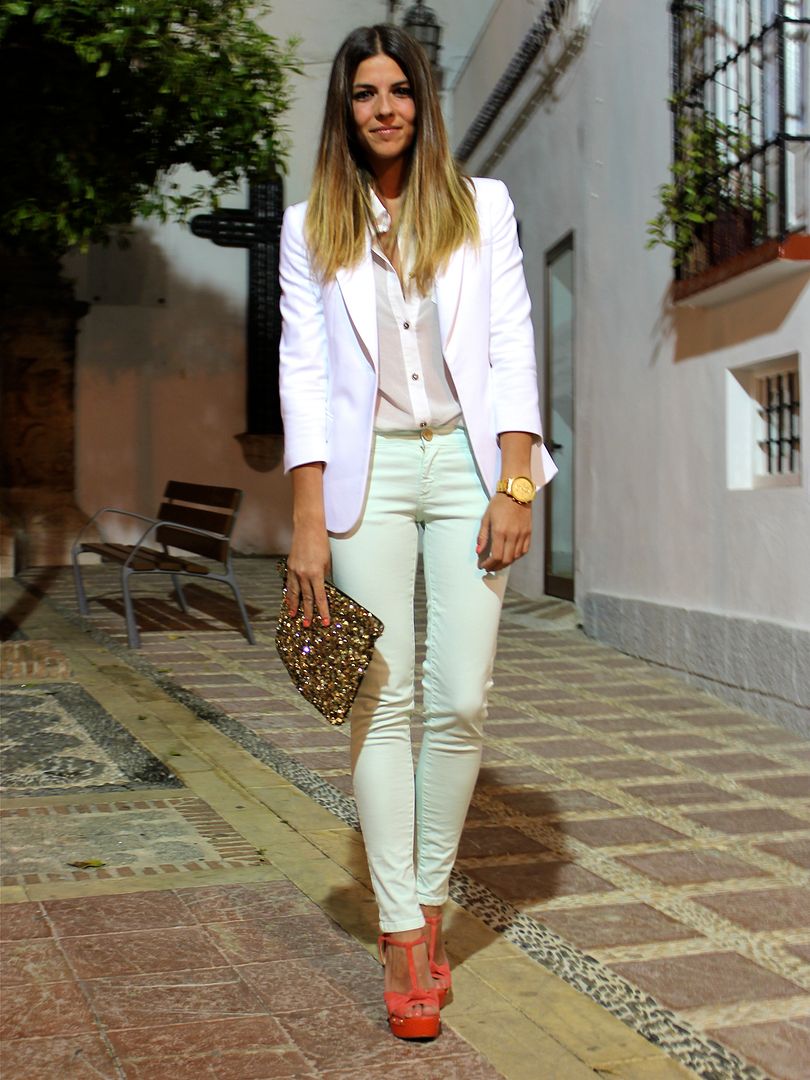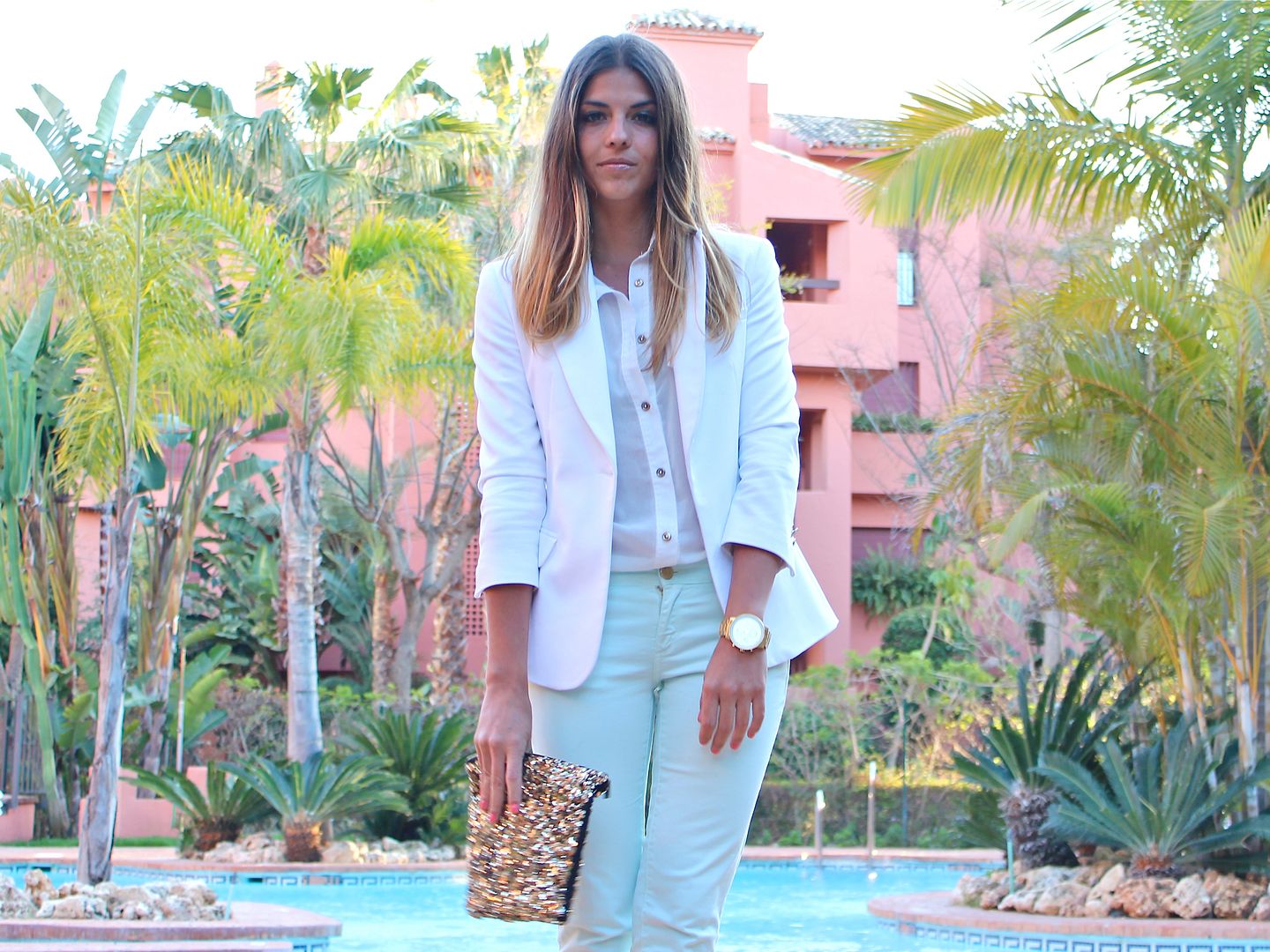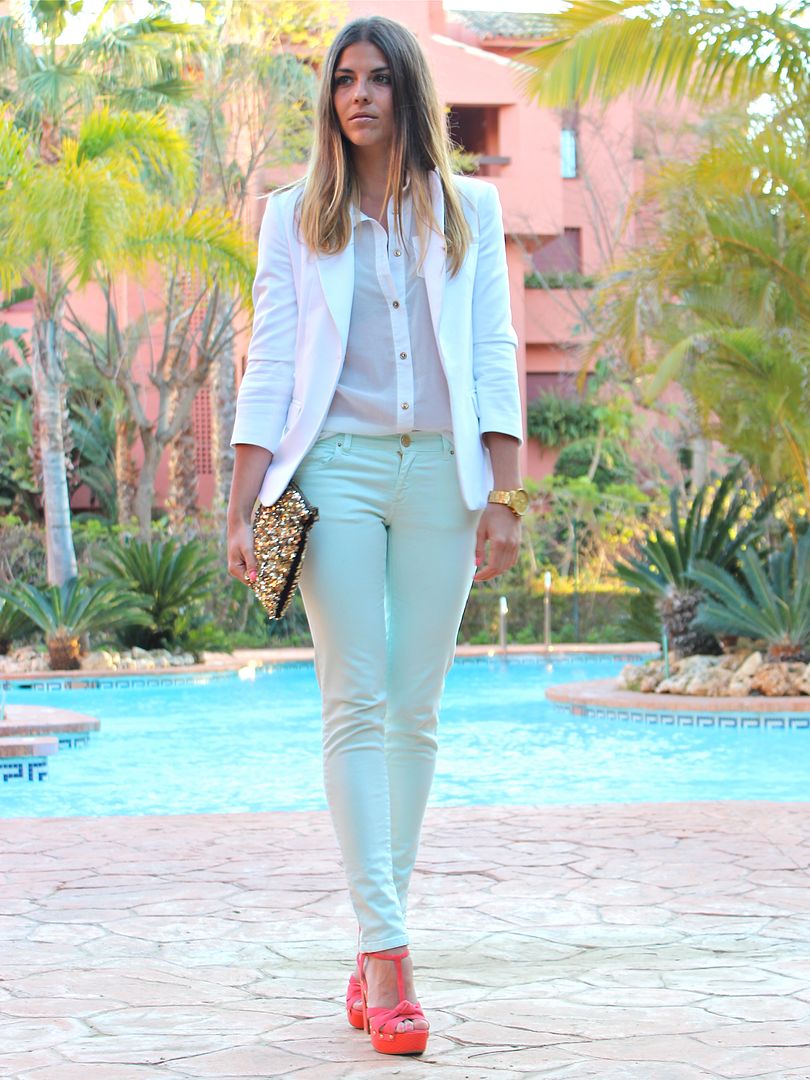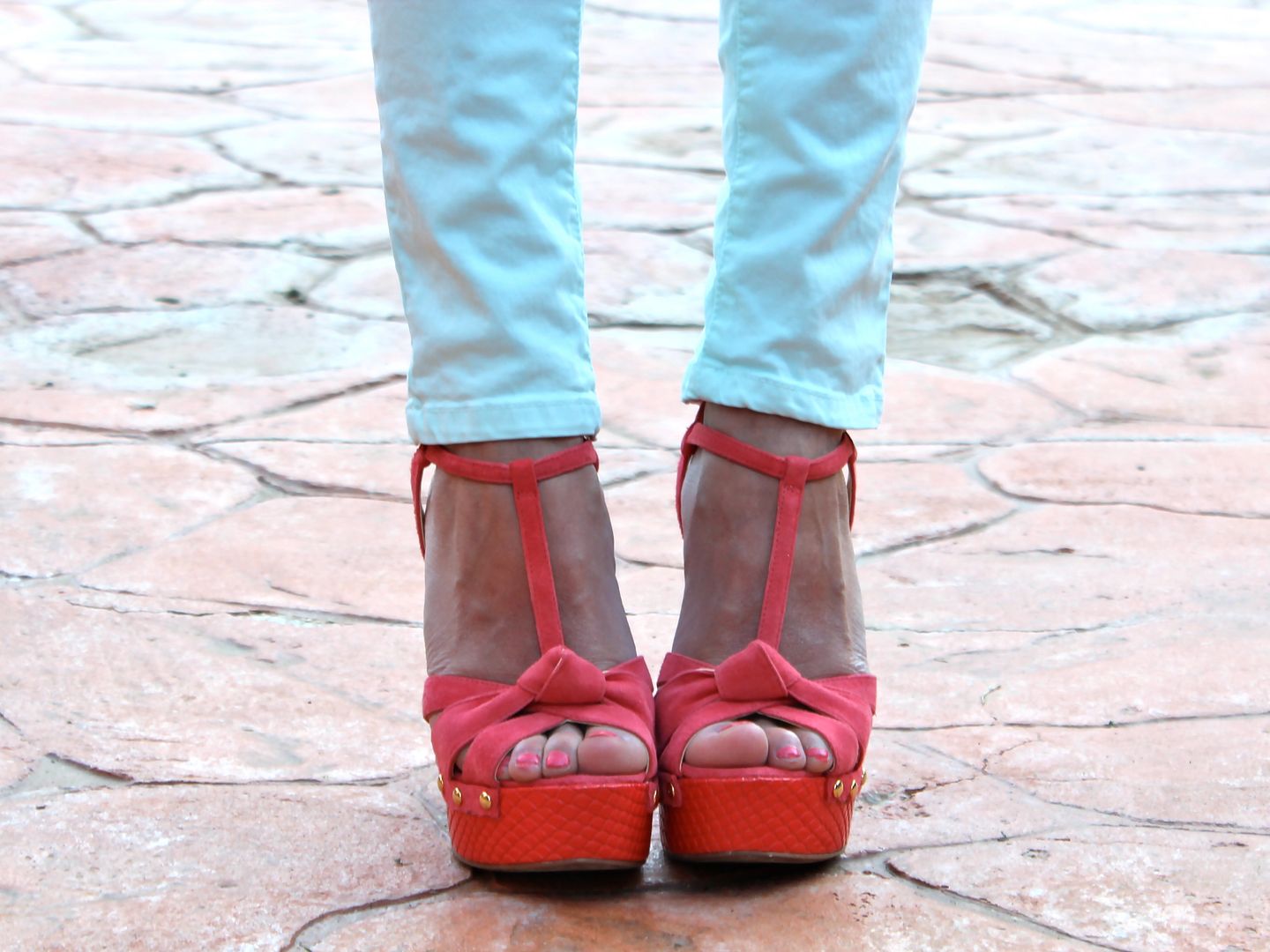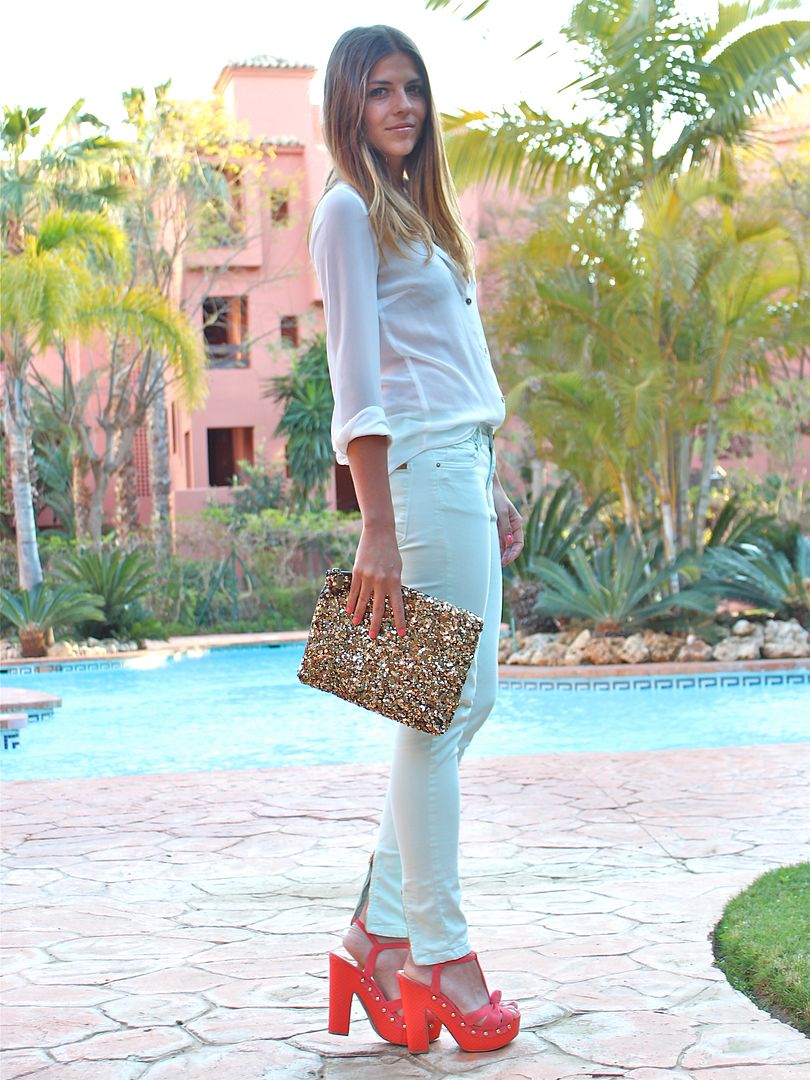 Pantalón/Pants, Blazer: Zara (SS 11)
Blusa/Blouse: Primark (Old)
Reloj/Watch: Queens Wardrobe (New)
Clutch: Zara (Old)
Sandalias/Sandals: Zilian (SS 11)
This is my saturday outfit to go out for dinner and have a drink. I do love the colors, the texture mix and the super chic feeling it gives off. It is in the middle of classy and trendy. I was so happy with the result! Candy colors are the trend of the season so the metallic accessories are the perfect partner. It is important not to abuse of colors, so choose always neutral clothes to combine it. To make the outfit less soft, I decided to wear this amazing new coral sandals from Zilian, a brand I have already know and I love it. It has nice original and cool shoes in lots of colors and models. Ultra high platforms and wedges are the must shoes for this season.
Dare you and touch the sky!
Este es mi look de sábado para salir de cena y tomar una copa. No me pueden gustar más los colores, la mezcla de texturas y el aire super chic que desprende. Está a medias entre clásico y trendy. ¡Estaba encantada con el resultado! Los colores pastel son la tendencia de la temporada así que los accesorios metálicos son la pareja perfecta. Es importante no abusar, creo que más de dos colores (salvo excepciones) no es recomendable, completa el resto siempre con prendas neutrales y la combinación será perfecta. Yo para hacer el look menos suave y darle un toque cañero elegí mis nuevas sandalias coral de Zilian, una marca que acabo de descubrir y ya me vuelve loca. Tiene cientos de modelos y cada uno en un montón de colores. ¡Es increíble! Las plataformas y cuñas de vértigo son la tendencia en zapatos, así que
¡atrévete y toca el cielo!
You might also like