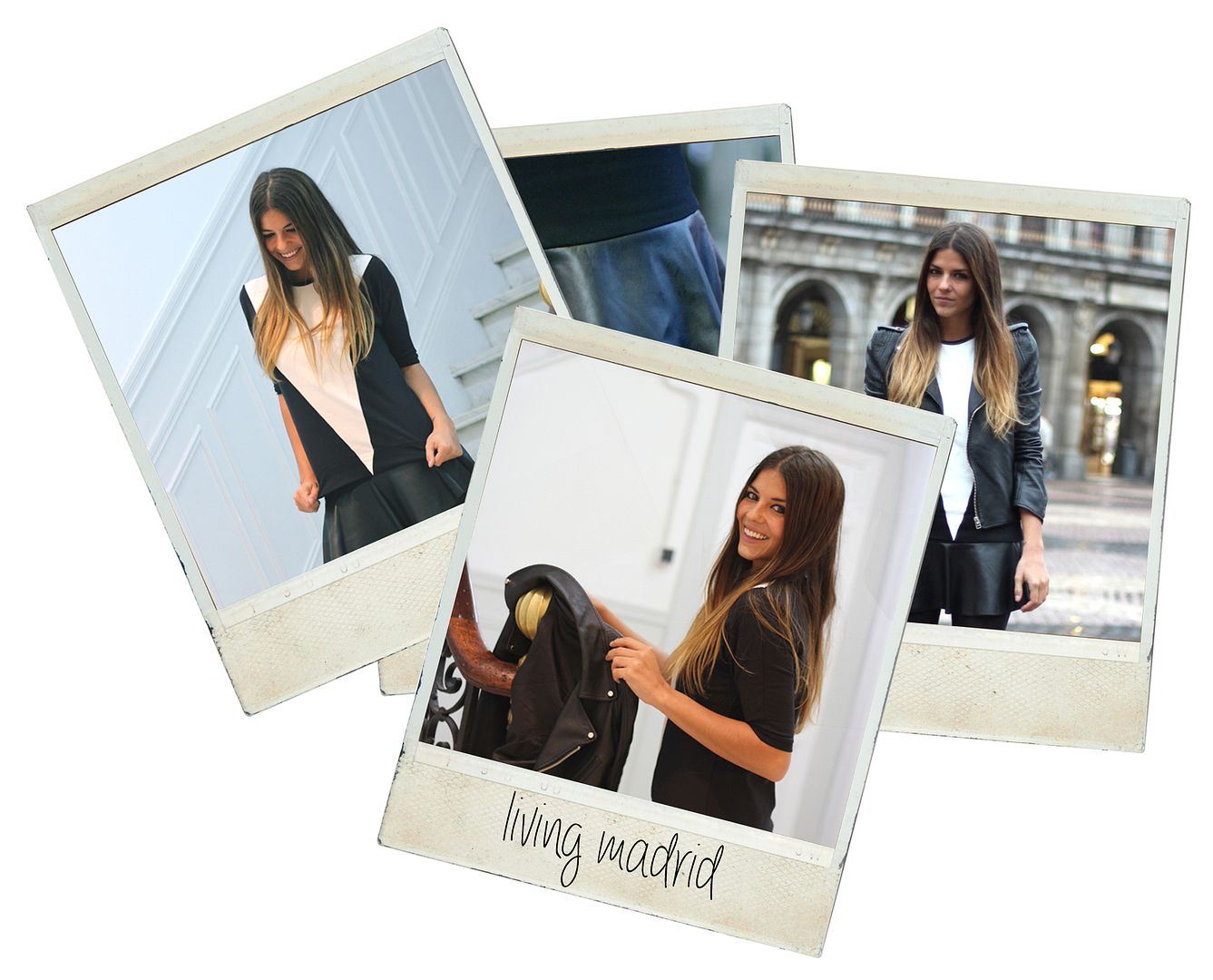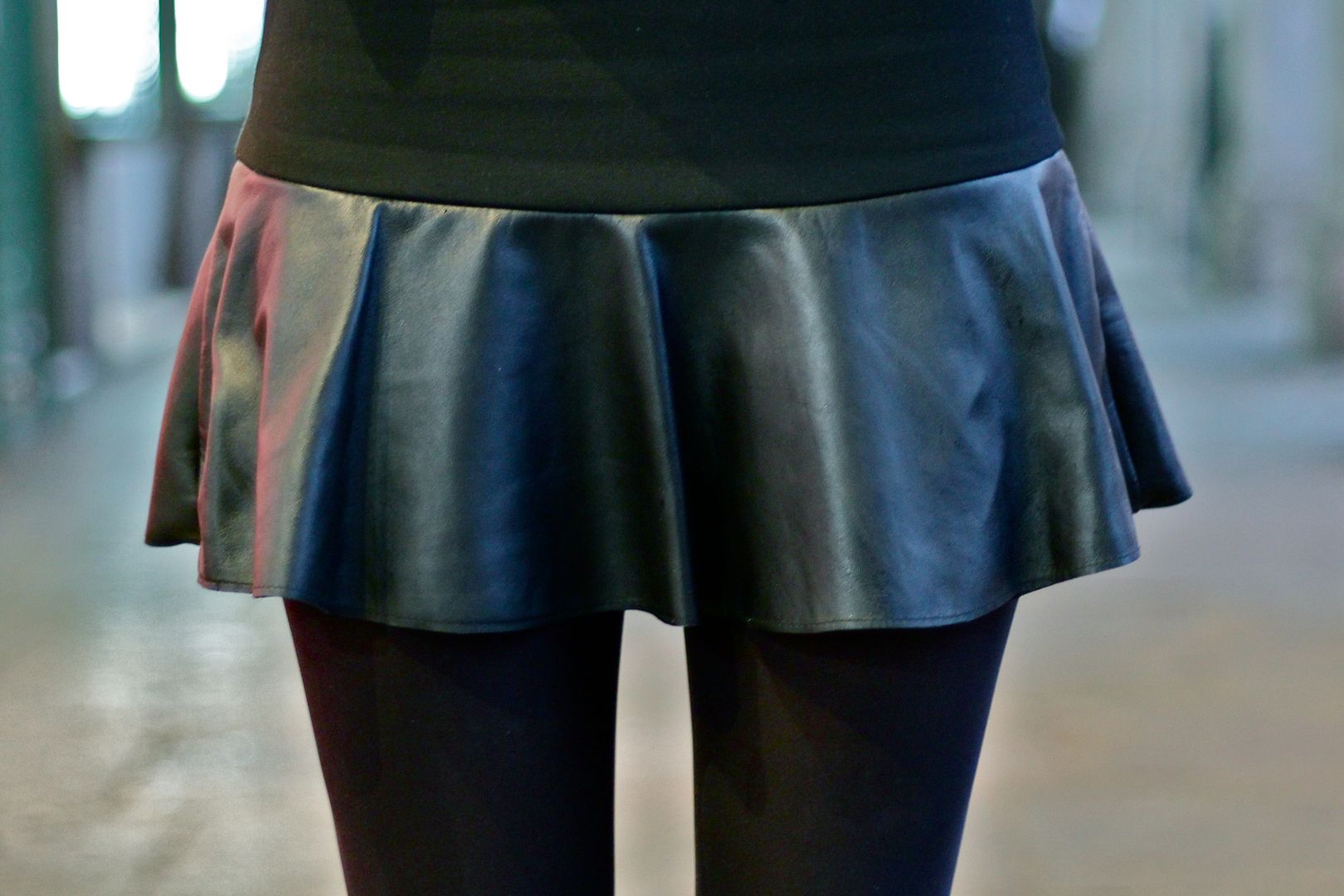 Yesterday I went for a walk around Madrid old town. I love this part of my city, where  skyscrapers leave their place to wonderful ancient buildings and small traditional shops. This is a part of Madrid with a special charm, a little world hidden in the heart of the city which shows what Spain used to be. Though it was a bit rainy, I really had a good time last afternoon!
Afterwards, I attended an event organized by Safilo, a very prestigious designer sunglasses group. They offered us a great cocktail while we went crazy discovering spring-summer collections by amazing designers such as Alexander McQueen, Dior, Bottega Veneta or Gucci. I chose an almost total black look, just broken by the white geometric print of the sweatshirt. I do love how it pairs with my new leather skirt!
I'm packing for an awesome experience I'm gonna live this weekend with other bloggers. I,m very excited, it's a secret and we don't even know what they are prepairing for us. I'll be telling you  the whole weekend live, stay tuned!
THOUSANDS OF KISSES!!
Ayer estuve dando una vuelta por la parte antigua de Madrid. Me encanta esta parte de la ciudad, donde los rascacielos dejan paso a edificios antiguos y tiendas tradicionales pequeñitas. Es una parte de Madrid con un encanto especial, un pequeño mundo paralelo escondido en el corazón de la ciudad que nos muestra todavía como fueron las cosas hace mucho tiempo. Aunque el día estaba lluvioso, ¡pasé una tarde preciosa!
Después, como visteis en Instagram, fui a un evento organizado por Sáfilo, un prestigioso grupo dedicado  a las gafas de sol de diseño. Disfrutamos de un cocktail mientras nos volvíamos locas descubriendo las nuevas colecciones de grandes diseñadores como Alexander McQueen, Dior, Bottega Veneta o Gucci. Elegí un (casi) total black look, que solo rompe el estampado geométrico del suéter. ¡Me encanta como queda combinado con mi nueva faldita de cuero!
Estoy haciendo las maletas para una experiencia increíble que voy a vivir este fin de semana junto con otras compis bloggers. Estoy súper emocionada. Es  un secreto, no nos han contado casi nada de lo que nos tienen preparado…¡me chiflan las sorpresas! Os lo iré contando todito todo desde mañana para que lo vayáis descubriendo a la vez que yo. Permaneced conectadas 😉
¡MIL BESOS!
Jersey/Sweater: FelipeAlbernaz-Buylevard (AW 12)
Falda/Skirt: Zara (AW 12)
Chaqueta/Jacket: Queens Wardrobe
Botines/Booties: Stylisim